Happy Thanksgiving, TV Fanatics! In honor of America's most ravenous holiday, our staff has gathered to offer our gratitude to various programs, characters and items from the world of television.
Join us now as we raise a glass to the best Thanksgiving-themed scene in TV history (below) and give thanks for...
... the enthusiasm of Caroline Forbes on The Vampire Diaries.
... heat waves on Hart of Dixie.
... Connie Britton making a quick return to the small screen.
... Kurt Sutter's Twitter feed.
... every moment Bryan Cranston and Aaron Paul are on the screen together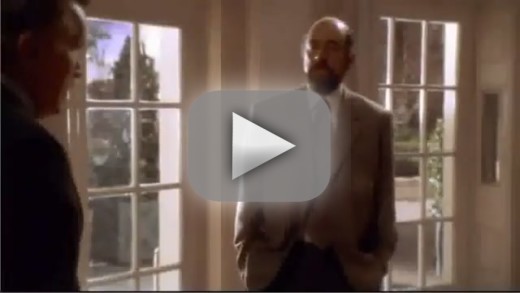 ... Castle and Beckett and how they give a cup of coffee a whole new meaning.
... Homeland.
... Eric and Sookie getting it on. Finally.
... this video from Jeff Winger and Dean Pelton.
... ABC and NBC for really Britta-ing their Cougar Town and Community scheduling.
... Every word out of Eli Gold's mouth.
... and Sue Sylvester's mouth.
... and definitely Ron Swanson's mouth.
... the Graysons for setting up David Clarke, enabling his daughter to take Revenge every Wednesday night.
... Jess' theme song.
... Once Upon a Time, which proves fairy tales are not just for children.
... our loyal readers, who frequent our site, leave comments, vote in polls, view videos, populate forums and make it a true pleasure for us to provide all the TV content we can on a daily basis.

Tags: Site Updates
Want more Site Updates?
Sign up for our daily newsletter and receive the latest tv news delivered to your inbox for free!
From Around the Web
More From TV Fanatic

TV Fanatic is new and improved! What do you think of our site changes?

Attention, TV Fanatics: we've created a number of new forums for fans use and enjoy. Read on and prepare to debate with fellow viewers.

Our friends at Movie Fanatic are running a tournament to name the funniest movie of all-time. Go play right now!

It took us awhile, but it's now complete, Sons of Anarchy fans: go check out our show-dedicated music section.
---