Alexandra Chando Teases Return of The Lying Game
by Leigh Raines at .
Is it hot in here? Or is it the returning action of The Lying Game?
Indeed, the mysterious ABC Family drama drops viewers back in to Phoenix on January 2, as Alexandra Chando told us in an exclusive interview that viewers can expect new twists and turns on the episode ahead, many of which were not included in the book series.
"Questions are answered," the star teased. "But new questions arise from there."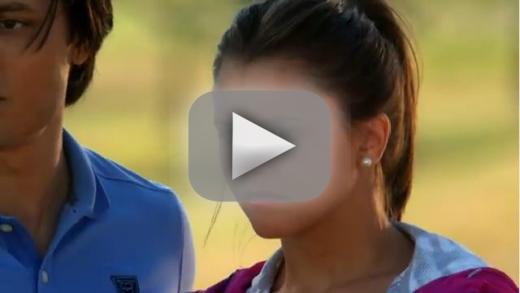 The winter season picks up right where The Lying Game left off this summer at Sutton's birthday party. Look for Ethan, Thayer and Emma to try to locate the latter's twin, but Chando gave us one big reason why 2012 will be very different from 2011:

"This is the first time we won't be privy to Sutton's whereabouts."

Other developments to come include Charisma Carpenter's turn as Char's Aunt Rebecca. The character will have quite a history with Alec and Ted. Chando told me she had many scenes with the former Buffy the Vampire Slater actress yet, but she fits in easily with the cast.

Gil Birmingham (Billy Black, The Twilight Saga) will also play a key role as Dan and Ethan's father. Viewers can look forward to more glimpses than ever before in to the world of the Whitehorses.

The Lying Game returns on January 2 with a new episode. Visit TV Fanatic the nanosecond it concludes for a detailed review!

Leigh Raines is a TV Fanatic Staff Writer. Follow her on Twitter.

Tags: Exclusives, The Lying Game, Alexandra Chando, Interviews, Clips
From Around the Web