To some, including yours truly, this has been a disappointing season of Dexter. There's been a lack of urgency, a lack of suspense and a horribly-written, obvious twist that was finally revealed last Sunday.
But Showtime has already renewed for drama for two more seasons, a fact network President David Nevins says should excite viewers.
"There's things that are going to happen [this season] that will set up a very clear end game that will take two seasons to tell. You have got to be there for the last two episodes," Nevis said at a Showtime party in Los Angeles last night.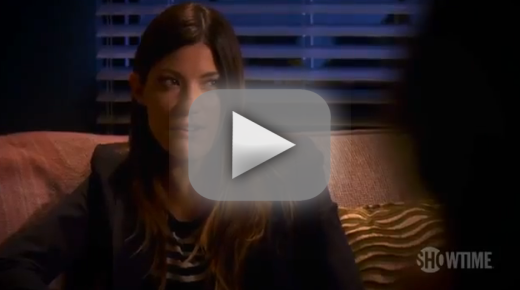 To what might Nevins be referring? The best guess is Deb finally discovering her brother's Dark Passenger, a development fans have been hoping for and one possibly teased over the last few weeks via the new lieutenant's therapy revelations.

The executive added that everyone is "operating under the assumption" that Dexter will end after eight seasons.

It airs a new episode on Sunday, which is previewed above, and we must ask again: What was your reaction to the Gellar reveal?

Matt Richenthal is the Editor in Chief of TV Fanatic. Follow him on Twitter and on Google+.

Tags: Dexter