How did the television world ring in 2012? With one wildly anticipated lip lock, one tension-filled birthday dinner and a number of other memorable moments.
I count them down below in what will become a weekly tradition...
5. Welcome to Puzzles. Don't ask why Barney and Ted named their bar Puzzles ("That's the puzzle."), just bask in the setting of the latter's apartment and in the theme song for this new How I Met Your Mother establishment. Forget going there because everyone knows your name. This is where "we bang chicks in Ted's room."
4. Parenthood, just so good. We admit it. We lost it when Zeek's mom told her son she loved him. Then again, I could name about 16 other moments from Tuesday's installment. Really, NBC, you're benching this drama in favor of Fashion Star?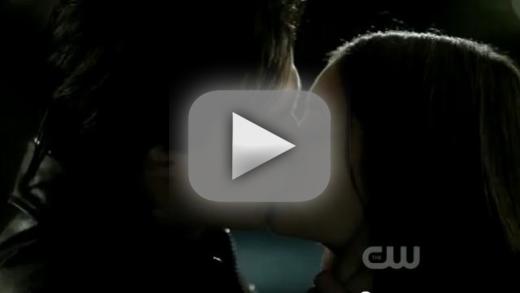 3. The Bachelor returns. Premiering this week, The Bachelor essentially trashed any preconception that it's about anything other than catfighting. My favorite contrived moment? When ABC expected viewers to believe that Jenna was really bawling in the bathroom, loudly verbalizing her every thought? Well done, voiceover department. Why can't I stop watching this show?!?

2. Tyler loses it. Emily Thorne didn't even need to map out a detailed for Revenge in this case. Tyler going off his meds did the trick for her. The nearly fatal trick, that is, as the ABC drama's loosest cannon lost it and got arrested as a result.

1. The kiss. See the clip above. Must I say more?

Matt Richenthal is the Editor in Chief of TV Fanatic. Follow him on Twitter and on Google+.

Tags: Moments of the Week