What do Emily Thorne and Phil Dunphy have in common? Not a whole lot. At all.
But the woman purposely seeking Revenge and the man accidentally seeking out every opportunity he can to humiliate his family are both included in my Moments of the Week, as counted down now...
5. Weeping Willows. CSI changed the game on us Wednesday, killing off Agent McQuaid, putting bullet holes in Agent Willows and preparing viewers for one major send-off for Marg Helgenberger next week.
4. Original Win. It wasn't a major shock that Elijah would return at some point to The Vampire Diaries. But little did we know exactly when or how... until Damon showed Stefan that dagger to conclude Thursday's installment and a few seconds later our hearts stopped. They'll beat again soon, though, unlike the poor hybrid on the receiving end of Elijah's casual kill.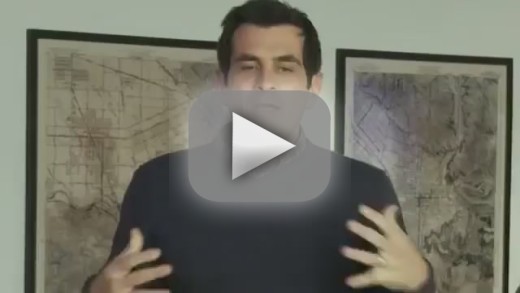 3. Remodeled Ratings. Yes, I'm counting the moment when I saw the abysmal ratings for the premiere of Remodeled. Can we please be done now with reality shows that feature really mean, egotistical experts in their field simply treating others poorly?

2. How About June for the Wedding? The line Emily uttered to Daniel immediately prior to kissing and then hugging him to close out this week's Revenge, which faded out on a close-up of this newly inspired faux socialite, who was thisclose to temporarily letting his vengeance subside - until Victoria told yet another gruesome lie about her father. Does Emily have blood on her hands? Yes. Will she stop at anything before taking her rival done? No.

1. Phil Dunphy Auto-tuned. See video above. Laugh hysterically. Repeat.

Matt Richenthal is the Editor in Chief of TV Fanatic. Follow him on Twitter and on Google+.

Tags: Moments of the Week