The Vampire Diaries to Welcome a New Gilbert: Who is Samantha?
by TV Fanatic Staff at .
Forget the details. The devil will soon be in Mystic Falls.
According to E! News, just as one Gilbert is leaving town - Jeremy, of course, who this Vampire Diaries clip proves will at least show up in "Our Town" - another is scheduled to arrive.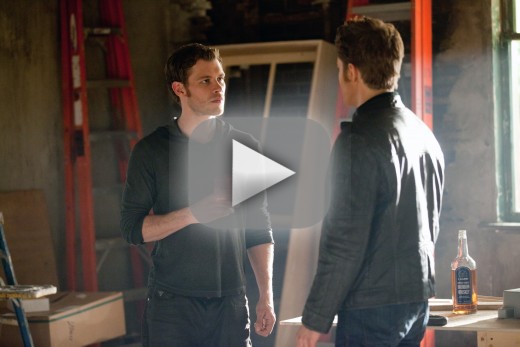 A series source says Samantha Gilbert will stop by in the near future, describing the character as kind and warm... but also in possession of a "devilish side." What might cause is to be unleashed? And who the heck is Samantha Gilbert? Both good questions. Let's tune in and find out, shall we?

Meanwhile, the same insider says Stefan will soon use Elena as his "ultimate weapon" in his fight against Klaus.

What might that mean? Based on the promo above, which makes it clear Thursday's episode will center on the battle between these two enemies, we may find out in just a couple days.

UPDATE: Julie Plec says we will not meet Samantha in the present day. She'll show up via flashback.

Tags: The Vampire Diaries, Spoilers
From Around the Web