Now that Dan and Blair are a full-fledged couple (or at least clearly headed down that path, without a prenup, Chuck or Louis looming as immediate obstacles), the question becomes, when the show returns April 2:
Will it last? Or will these two quickly realize they're better as friends?
That's an open question, but their bedroom woes won't do them in.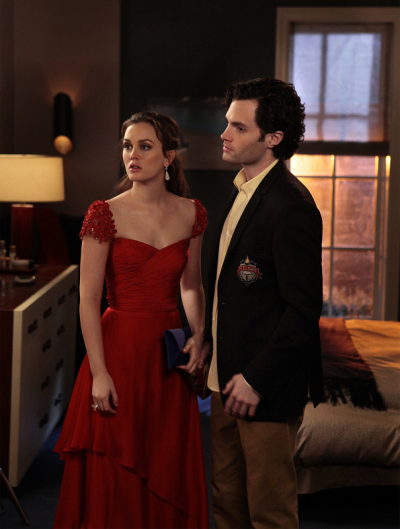 TV Line's Michael Ausiello says that the sex problem Dan and Blair encounter on the next episode (as evidenced by the Spring 2012 Gossip Girl promo) will not necessarily be the thing that derails Dair.

"Those resourceful kids will quickly find a solution to their sad sack woes," he reveals in his weekly spoiler column, "Although I can't really see them sustaining said solution on a long-term basis."

Hmm. Any thoughts on what that solution is? And whether it will be sustainable?

This is just one person's opinion, mind you, but it's likely to be shared by many who just can't envision Dair together for good. On the flip side, many fans see them as the sole reason for the show at this point.

Don't forget there's that on-set kiss that is allegedly from the episode after April 2, so even if they do end the romance, it may not be imminent. Anyway, what do you think? Comment, and vote, below!

Dair: Will it last?

Steve Marsi is the Managing Editor of TV Fanatic. Follow him on Google+ or email him here.

Tags: Gossip Girl, Spoilers