How I Met Your Mother Boss Warns of Changes, "Turbulence" to Come
by TV Fanatic Staff at .
Ted and Robin, take two?!?
The latest episode of How I Met Your Mother was met with mixed feelings by that sitcom's long-time followers, who were shocked to see Ted confess his love to Robin and are clearly wondering: where the heck is this going? No way she can be the mother... right?
"I like to think it goes in a direction that people won't see coming," executive producer Craig Thomas previews to EW in reference t next week's "No Pressure," which includes this scene: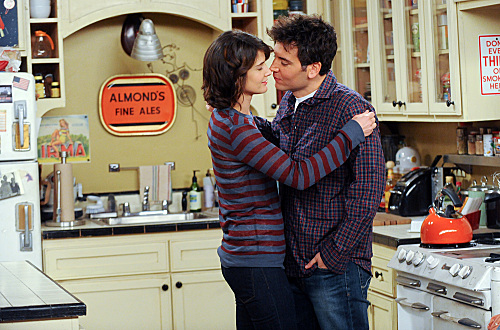 That's nice and vague and intriguing, as is the following, broader tease from Thomas:

"There will be some big switches in the dynamics of our gang as we head into the end of season 7. There are going to be some changes that we see. I hope people who are fans of the whole serialized, emotional aspect of our show will stay with us... you don't want to miss any one of these last batch all the way to [the finale]. There's definitely some turbulence coming up."

We doubt the show is going there, but chime in now: Do you want Robin to be the mother?

Tags: How I Met Your Mother, Interviews, Spoilers
From Around the Web