Last week we watched as American Idol contestant DeAndre Brackensick received the fewest votes of the week and the judges chose not to save him. Tonight's opener showed that the other contestants were quite broken up about his departure. Or they were broken up because that means they're one week closer to departures of their own.
Tonight, the Top 7 are performing songs released from 2010 to 2012 which can be great if the contestants can use this to show what kind of current artist they'd be and, well, not great if they break my cardinal rule of singing competitions--if you pick a big, popular number, you'd best sing it better than the original artist. Choose wisely, contestants. Please.
Our pal Jimmy has called in Akon to guest mentor this week. Let's see how they did.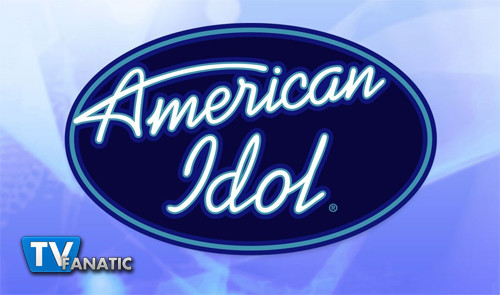 Skylar Laine
is up first tonight and she's picked Kellie Pickler's "Didn't You Know How Much I Loved You." Jimmy wonders if it's a big enough song after Skylar's performance last week. I'm not sure Akon even knows who Kellie Pickler is. Skylar's decided to play the guitar while she performs tonight, which will probably help with her sometimes distracting hands. That is, until she stops playing the guitar and just holds it. Randy says this song was in Skylar's wheelhouse and this is the kind of music she'd be making. (No, Randy? Really?) Randy and J.Lo also think she was in perfect pitch, which is weird because I heard three spots where she didn't quite hit the note and was, instead, flat. Steven compared the boys to crows and Skylar to a hen.
3/5
Taking on "Love The Way You Lie" by Skylar Grey, Colton Dixon returns to his spot behind the piano. Jimmy and Akon think Colton's behind Phillip in the rankings and that this is the moment when Colton can surpass his competitors. The staging is haunting and Colton returns to his old ways as Mr. Eye Sex, which never hurts. Except he's not enunciating all of his words which is detrimental in such a stripped down performance where every piece counts. J.Lo says this was a signature Colton performance and that he's tackled many different artists now and done them all in his own way. Steven says this performance was good enough to go out for sale right now. Randy says this performance showed Colton's sensitive side. I kind of expected more. 3.5/5
Teaming up again, Elise and Phillip sing Gauthier's "Somebody That I Used to Know." Phillip says in the interview that he's not expecting much from himself in this song but expects Elise to shine because she wanted to sing this one so bad. I totally beg to differ, Phillip. Totally. He started really well and she was great, too. Their duet was great. Quirky, entertaining, and awesome.

Jessica Sanchez picks "Stuttering" by Jazmine Sullivan. Jimmy said her voice moves people and Akon wants to put Jessica in his pocket and walk out the door with her. Very nice opening notes from Jessica, and being able to sing a current song like this is certainly helps figure out her place in the current music market. This is her best performance to date and any remaining contestants tonight will have a hard time being better than that. Randy says she showed everyone her talent level. J.Lo wants to see Jessica show the kind of emotion she showed tonight in all of her remaining performances. Steven said he forgets where he is every time Jessica sings. (I think the problem you're having is a result of the 70s and 80s, Steven. Maybe.) Loved this performance. 5/5
"Mantasia," Joshua Ledet, turned 20 on Monday. (I had a baby on Monday. Is American Idol destiny for her now that she shares a birthday with Joshua?) He's singing "Runaway Baby" by Bruno Mars and I'm excited because it's not a ballad. Akon like Joshua because "he's quiet and he listens." Jimmy thinks Joshua's humility is an asset. Tonight's "theme" has done for Joshua exactly what it did for Jessica. It's made him current. Steven says Joshua always sells whatever he sings. J.Lo complimented Joshua on his control and dynamic performances. Randy says Joshua has everything going right now. This birthday is proving to be a good one for Joshua. I think this is his night to lose. 5/5
Colton and Skylar are once again paired for duets. They're singing the Jason Aldean-Kelly Clarkson love song "Don't You Wanna Stay," and just like last week, producers play up the "We're not dating" angle. I think Skylar's having trouble with her voice this week because she hits another flat note or two in this song. Colton just looks miserable being asked to sing country again.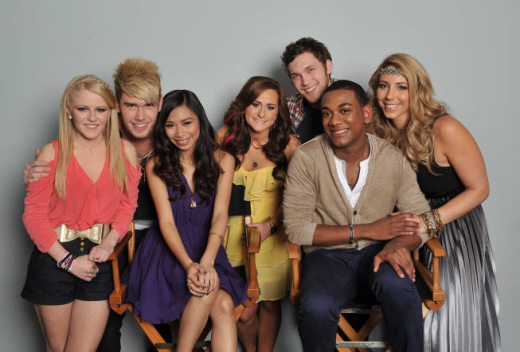 Hollie Cavanagh's chosen "Perfect" by Pink. Jimmy and Akon think that what Hollie's missing is experience. Akon tells Hollie to stop thinking about whsat everyone's saying and just sing. Getting out of her own head is Hollie's biggest problem. This was basically Hollie singing another ballad. And I don't think this song's supposed to be a ballad. J.Lo leads with a compliment about Hollie's attire which is basically a death knell. Steven said the performance wasn't perfect and that it "kind of just laid there. And the audience was dead silent. Randy said it was better than last week so Hollie should be proud of that. 1/5

Channeling his inner Adam Levine, Phillip Phillips is singing "Give A Little More" by Maroon 5. Akon says it's not exciting. Phillip says he wanted to try something different. Jimmy says it's not about being different for the sake of being different. You have to be different for the sake of being great. I think I like Phillip's rendition of this song as much as I like the original, but this isn't Phillip's best performance on Idol. Consistent, but not a stand-out. Steven says Phillip has evolved in this competition. J.Lo thinks this performance was underwhelming, but Phillip is what would result if Steven McQueen and Johnny Cash had a baby. Randy said he never had a "wow moment" in the song. 4/5

Jessica, Joshua, and Hollie are singing Kelly Clarkson's "Stronger." This is interesting. And the three of them don't sound great. In fact, they sound so bad I'm inclined to think there's something wrong with their monitors. Seriously wrong. Or it's just that bad.

Closing out the night, Elise Testone is going Gaga with "You and I." She wants to start the song by playing the drums. (Elise, remember Reed Grimm?)  Akon and Jimmy talk her out of that, thankfully, and she turns to the piano instead. I hate her dress, first of all. And this is not her Zepelin performance, that's for sure. It's kind of a lackluster way to end the night, honestly. Randy proclaims "Elise is back!!" J.Lo calls Elise a closer. Steven says it was great. I think whatever plagued the trio plagued Elise because there were definitely moments here in my living room that weren't as perfect as what the judges heard there in the studio. 3/5

It should come as a shock to absolutely NO ONE that tonight's winners are Jessica Sanchez, Joshua Ledet, and Phillip Phillips, if for no other reason than his consistency alone, and I readily admit to playing favorites in picking Phillip over Colton Dixon for a spot in the top three of the night. Either way they'll both be safe for another week.

In fact, if anyone other than Hollie Cavanagh ends up on the chopping block tomorrow night, the judges will use the save, but my bet is that Hollie's going home after this week's performance. Joining her in the bottom three will likely be Elise Testone and Skylar Laine, and the main reason Skylar would be there is simply because she went first.

What did you think? Come back tomorrow where we'll recap the American Idol results show.

Miranda Wicker is a Staff Writer for TV Fanatic. Follow her on Twitter.

Tags: American Idol