With the One Tree Hill series finale just around the corner, it is time to remember some of our favorite moments from the teen drama that bridged the gap between iconic hits like Beverly Hills, 90210 and current winners, such as The Vampire Diaries.
In the three days before Nathan, Brooke, Haley and company say goodbye to America for good, TV Fanatic will be counting down the nine moments from nine seasons of One Tree Hill that will stay will with us for as long as Naley stays together.
Read the entries seven through four below, and then add your favorite One Tree Hill moments in the comments!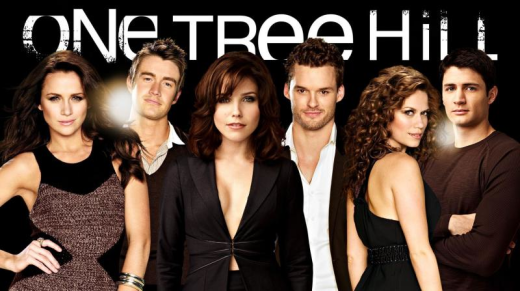 6. Quentin and Jamie's bromance.

Quentin Fields recurred on One Tree Hill over the course of seasons five and six. He was a fun character, but might not have been better than when bonding with James Lucas Scott. Whether it was dancing at basketball practice in the sixth season premiere, wearing those capes around town, or how deeply saddened young Jamie was after Q's death, this was an extremely entertaining relationship to watch.

5. Naley's second wedding and aftermath.

Since Nathan and Haley got married on a whim, they weren't able to have the lavish ceremony until the season three finale, "The Show Must Go On." The wedding, and all of the chaos that ensued around it, was just the epitome of the drama that we witnessed on most One Tree Hill season finales. Brooke found out about Luke and Peyton's kiss, we had no idea which of the ladies was or wasn't pregnant, Cooper and Rachel drive off of the bridge, and a whole lot more made our heads spin like crazy.

4. Four and a half years later.

It's common place now, but it was a bit more surprising back in 2008 when the characters of One Tree Hill all jumped ahead four years, six months and two days in time for the season five finale. It was the perfect way to forgo all of the college nonsense that comes with a teen drama like this, and it resulted in a number of interesting new developments. There was an adorable five year old Jamie Scott, a highly successful Brooke Davis, and my favorite, a long-haired, bearded, wheelchair laden, and depressed Nathan Scott. It may be taken for granted by most now, but at the time, this was one of the smartest decisions One Tree Hill ever made.

Be sure to come back tomorrow for Part 3 of our trip down One Tree Hill memory lane. For now, let us know which of these three you will remember most:

Dan Forcella is a TV Fanatic Staff Writer. Follow him on Twitter.

Tags: One Tree Hill, Commentary