Dundler Mifflin has not seen the last of Kelly Kapoor.
As part of The Television Critics Association Summer Press tour today, Mindy Kaling and the entire cast of The Mindy Project answered questions from reporters and previewed their new Fox sitcom.
Of course, however, a portion of the Q&A was spent discussing Kaling's old sitcom, with the actress telling attendees she is "headed back" to The Office.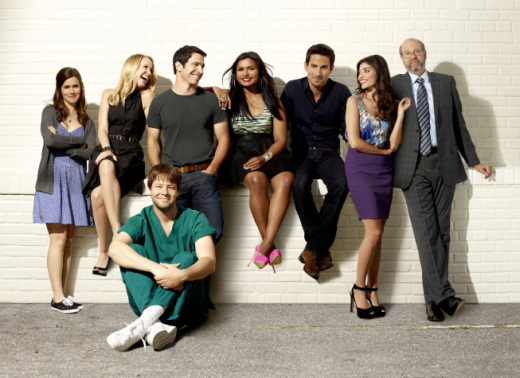 "I think I'm going to be in the premiere, which I'm really excited about, and maybe another episode... That was great. I got so attached to that character, even though I got maybe a line every episode, it's fun to see what's going to happen to Kelly."

Moreover, look for The Office Producer Greg Daniels to move over and direct an installment of The Mindy Project this fall.

As for the actual "Project" at hand, Kaling said her goal is to slowly but surely evolve her character - an OB/GYN who dreams about finding romantic comedy-esque love - into someone "who reads books instead of magazine."

Meanwhile, Fox will debut both The Mindy Project and Ben and Kate online on Monday, August 27 at 5 p.m. EST. Fans will be able to stream the episodes on the show's Facebook pages, as well as on Hulu, Fox.com, Aol.com and Yahoo! for two weeks.




I think I'm going to be in the premiere which I'm really excited about, and maybe another episode," she tells the press. "That was great. I got so attached to that character, even though I got maybe a line every episode, it's fun to see what's going to happen to Kelly."



Matt Richenthal is the Editor in Chief of TV Fanatic. Follow him on Twitter and on Google+.

Tags: The Office, The Mindy Project