Dallas Roberts has been cast on The Walking Dead Season 3.
The former Rubicon star and recurring player on The Good Wife will come on board the AMC drama as an original character named Milton, someone created solely for the television show.
Milton will be a member of the Governor-ruled community of Woodbury.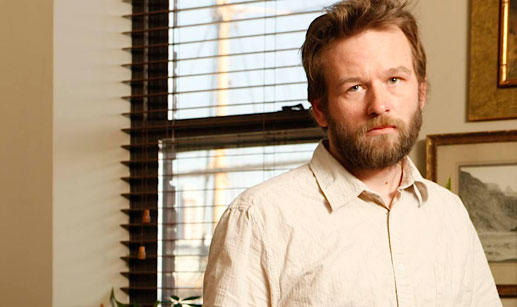 "Milton is the details guy," Producer Robert Kirkman tells EW. "He's the guy that works with the Governor, who is monitoring all situations and is trying to help the Governor make sense of this world that they're living in. He's not exactly a scientist, but he's a smart guy that is trying to find out how zombies behave. Watching him do his little experiments is going to be a lot of fun."
Other key Walking Dead casting scoops for the season ahead, which kicks off on October 14, include: