We know who the nominees are, and we've taken a look at some of the biggest snubs, but now it's your turn to weigh in on the 2012 Emmy Awards TV Fanatics! Staff writer Dan Forcella is here to give you quick refresher on each of the major categories, and then turn it over to you all to let us know who should win come September 23.
Other categories previewed so far: Lead Actress Comedy, Lead Actor Comedy, Supporting Actress Comedy, Supporting Actor Comedy, Comedy Series, Lead Actress Drama, Lead Actor Drama.
-------------------
Since Margo Martindale was a one-and-doner for her work on Justified, last year's winner is not in contention for the Outstanding Supporting Actress in a Drama Series Emmy in 2012. Who's the favorite then? Well... with all of the love shown for Downton Abbey the past two years, I have to think 2011's winner for supporting actress in a miniseries - Maggie Smith - is most likely to walk away with this trophy.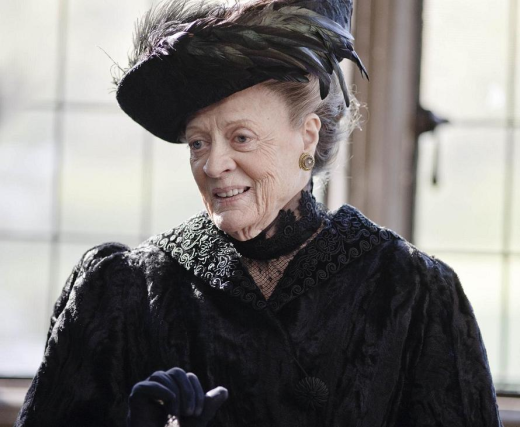 I don't watch Downton, so I'm not exactly sure what a Joanne Froggatt is, but I can't imagine she has any type of advantage over Smith. Unless she just blew audiences away in the show's second season, then there may be a case for it. Did she?

Archie Panjabi won this thing in surprising fashion in 2010, and has remained a nominee since, so she has to be in contention once again. I wouldn't be surprised if she took it home, and she most likely has the edge on her cast mate Christine Baranski.

While her work was once again exemplary, I've noted before that although Mad Men wins Outstanding Drama every year, it has yet to earn a major acting award, so Christina Hendricks's chances seem slim again. Anna Gunn, however, may have an outside chance to make some noise. With Bryan Cranston a shoe-in, and Giancarlo Esposito and Aaron Paul fighting for their own award, it wouldn't surprise me to see the Breaking Bad love to carry over to Gunn.

The surprise in this category was not seeing Kelly Macdonald's name on the list. I predicted her in over Froggatt, again because I had never heard of her, but I'm now surprised that Macdonald lost out two a pair of The Good Wife ladies. Boardwalk is up for Outstanding Drama, while TGW was left out, but only Buscemi is nominated for acting?  It's a bit surprising.

Who did enough to win the prize? And who just didn't have the stuff? It's your turn to let us know who you think should win this year's Emmy for Outstanding Supporting Actress in a Drama Series?

Vote in the poll below and then sound off in the comments!

Dan Forcella is a TV Fanatic Staff Writer. Follow him on Twitter.

Tags: Emmy Awards