Which new shows should you immediately DVR? Which should you pretend were never given a greenlight to begin with?
In anticipation of the 2012-2013 season mostly getting underway next month, TV Fanatic is offering up previews of various new drama and comedies from around the dial. Matt Richenthal strongly recommended ABC's Last Resort and told fans not to expect greatness out of ABC's 666 Park Avenue.  
Now, I'm here to tell you a bit about another ABC drama, Nashville.
-------------------------------------------
When It Airs: Wednesday nights at 10 on ABC
Who It Stars: Connie Britton, Hayden Panettiere, Powers Boothe, Charles Esten, Eric Close, Clare Bowen, Jonathan Jackson, Sam Palladio, and Robert Wisdom.
What It's About: A legendary country music star (Britton), whose star is beginning to fade, is offered by producers to join tours with up the young and sexy future of country music (Panettiere).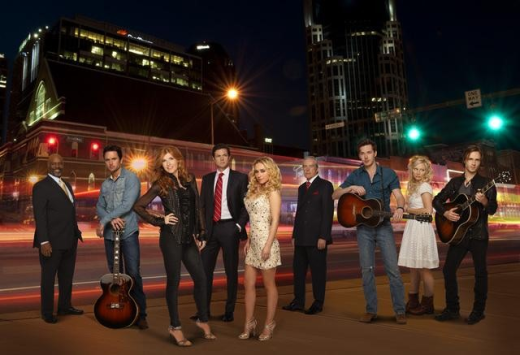 Why You Should Watch: Although the stars within Nashville don't get along, the stars of Nashville are undeniably engaging. Playing a character with whole lot more attitude than Claire Bennett, Panettiere is great as the up-and-comer. It's also a joy to have Britton playing a person with some major depth after what seemed like a lost year on American Horror Story.

With a number of interesting relationships and promising storylines coming from the mind of Academy Award-winning screen writer Callie Khouri, Nashville should prove to be more than pretty ladies and a lot of great country music.

Why You Shouldn't Watch: There is certainly a possibility that the political and family developments run their course and thing begin to bore. The drama was laid on a bit thick in the early going, so if that trend continues, Nashville could become a bit too soapy for viewers.

Country music is not only my favorite to listen to, but it's also quickly becoming "cool." However, if it still isn't your thing, there will probably be too much of it on Nashville to take.

Recommendation: WATCH. It's one of my favorite pilots of the fall.

Dan Forcella is a TV Fanatic Staff Writer. Follow him on Twitter.

Tags: Nashville, New Show Previews