Welcome back to the 1st annual Tournament of TV Fanatic: ABC edition!
It's time for you, TV Fanatics, to choose your favorite ABC star! We have chosen 16 fan favorites for this showdown. The concept is easy: Pick your favorite of the two pairs in each poll. That's it!
Yesterday, we begin the quarterfinals with Patrick Dempsey and Sofia Vergara. Today's matchup? Castle's Stana Katic against Revenge's Gabriel Mann! Which star do you love the most? VOTE!
Stana Katic vs. Gabriel Mann: Which ABC star do you love the most? Vote now in this quarterfinal round matchup of the Tournament of TV Fanatic: ABC Edition! View Poll »
Poll is now closed! Here are the results:
Stana Katic
74.5%
Gabriel Mann
25.5%
We will post polls of these respective ABC matchups daily, and then after each round, update the bracket as some stars advance, while others are eliminated, until the winner is crowned. Make sense?
It's easy, fun and decided by YOU! Here's the updated Tournament of TVF ABC field: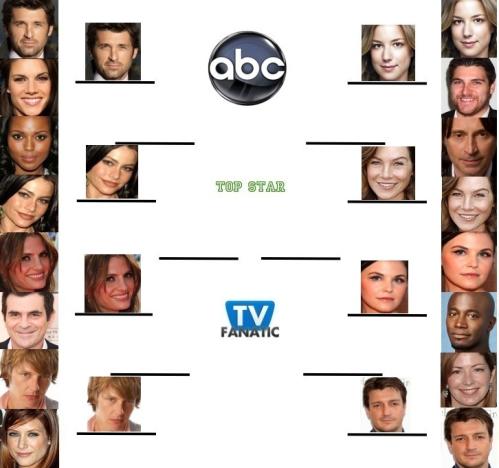 Steve Marsi is the Managing Editor of TV Fanatic. Follow him on Google+ or email him here.