Julie Plec really wants all Vampire Diaries fans to get along.
In the face of overly-contentious Tweets and over-the-top online threats and remarks, the producer took to the social network today and addressed viewers of her beloved CW drama.
"Honestly, I usually don't like to draw attention to the trolls, as they are just that, trolls determined to bully, berate and abuse behind the anonymity of the internet," wrote Plec. "I'm sure every single one of you has had to deal with the same thing. And any attention, even negative, tends to feed them. Plus, it all detracts from the beautiful positivity of most of the fandom."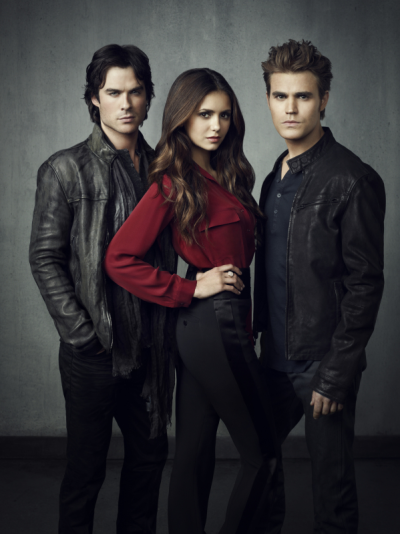 But Plec couldn't resist and she went on to explain why:

"However, I think it's all important that we take a look at what we're doing to each other in the name of "shipping". Delena, Stelena, Bamon, SheriffForbesoDonovan, whatever it is that you root for, the point is to keep your passion positive. You can hate where something's going, and scream your frustration to the world --- just don't make your words into weapons. (she says, having openly just called someone an asshole on twitter. sorry about that).

"Remember to keep the debate healthy and productive, otherwise Twitter starts to feel like my family arguing about religion and politics at the dinner table. And trust me, no one wants to experience that.

We value you all and have nothing but love. Except for you Eleneremy shippers. That's just weird. ;-) As always, #lovenotshove."

What do you think of this missive, Vampire Diaries fans? Check out a TVD clip from Thursday's (terrific!!!) "Memorial" and sound off now.

Matt Richenthal is the Editor in Chief of TV Fanatic. Follow him on Twitter and on Google+.

Tags: The Vampire Diaries