This season of How I Met Your Mother may be very well be its last ... or not.
The CBS comedy hit, now in its eighth season, is looking to establish sooner rather than later if May 2013 is really the end, and while negotiations are reportedly underway for a ninth season, it's far from a sure bet.
Its unique nature - it's told in reverse from the protagonist's perspective - poses a challenge. More than perhaps any other show, HIMYM needs answers so its creative team can set the show's final stories in motion.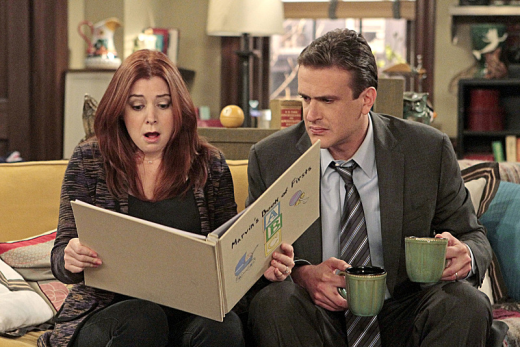 According to Deadline, 20th Century Fox TV, which produces the series, is talking with CBS about a renewal and discussing new contracts for creators Carter Bays and Craig Thomas and the show's five stars.

However, of those stars, Jason Segel, is "unlikely" to return for another season, and Thomas and Bays say they "never ever" want to continue the show without all five regulars ... so that could be a problem.

On the flip side, Segel hasn't pulled an Angus T. Jones and trashed the show publicly, so he could be enticed to return. If the network needs HIMYM badly enough, it could shell out big bucks for the fab five.

If negotiations fall through, however, expect that to happen soon and not drag into the spring. Word on whether How I Met Your Mother is wrapping up, or not, should leak within the next couple of weeks.

While you hate to see any fan favorite go, the fact of the matter is that these things do happen, and there will be time for the show to go out in legend ... wait for it ... dary fashion, whether it's this spring or next.

Check out our library of How I Met Your Mother quotes through the years!

Steve Marsi is the Managing Editor of TV Fanatic. Follow him on Google+ or email him here.

Tags: How I Met Your Mother