With a few weeks to go until the resumption of The Vampire Diaries Season 4, TV Line recently spoke with executive producer Julie Plec.
What can viewers look forward to in 2013? On whom will "After School Special," the January 17 installment, focus? And just how many members of the undead will Jeremy actually murder?
Visit TV Line now for many answers from Plec and scroll down for a few excerpts from the interview...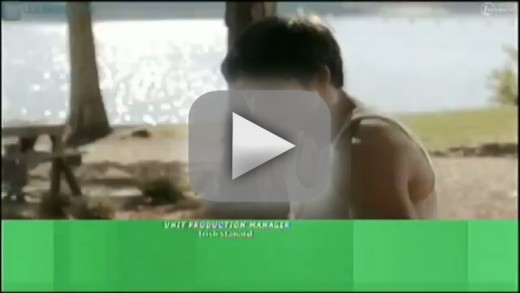 All about the Shane train: Shane is the captain of the crazy train in the next chapter, which is really all about revealing more about his agenda, learning more about this mythical character of Silas that he keeps mentioning, getting closer and closer to the location and the means to dig up both the cure and Silas — and then the fallout of that choice and what that all means.

Put him in, coach! [Jeremy is] going to be a hardcore, lean and mean vampire-fighting machine over the next couple episodes – but with an unlikely coach in the form of Damon Salvatore.

The 2013 premiere... Has a lot to do with what Rebekah's up to. She's been gone for quite some time. She's missed a lot. So [in] her efforts to try to get information out of everybody…she gets caught up on the goings-on in Mystic Falls in her absence, including that Stefan and Elena are broken up, that Elena slept with Damon, that there's a sire bond at play, that the cure hasn't been found yet – all kinds of great things which she gets out of them in the form of a pretty malicious detention at school.

What do you think, fans? Which storyline are you most excited for? And do you agree with our grade for The Vampire Diaries so far?

Tags: The Vampire Diaries, Spoilers