Don't RIP Henry Wilcox!
When Annie came face-to face with Henry in the alley, she didn't hesitate. She didn't capture him. And she didn't lose him again. She pulled the trigger and killed Henry.
In Covert Affairs Season 4 Episode 16, this horrible chapter of her life is finally ended. Her personal sacrifice was worth it. She accomplished her goal to make the world a safer place for her friends and for her nation. But where does she go from here?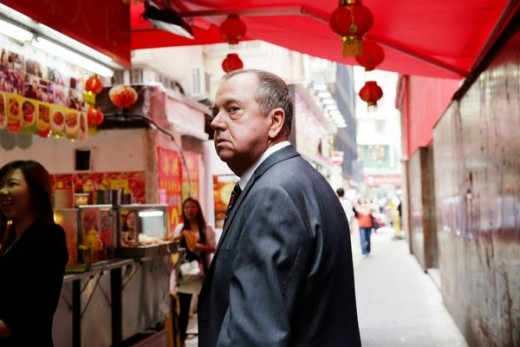 When the ruse to use Oliver Lee to capture Henry went wrong in Covert Affairs  Season 4 Episode 15, Annie was left with the option of either letting Henry get away again or use herself as bait.
After all that Annie had given up to get Henry, it wasn't even an option. She picked up the phone and Auggie was there for her.
Annie and Auggie's love life may be in shambles, but their working relationship continues to be intuitive and strong. Auggie is the best handler she has and will ever have. He just knows what she's thinking, what she's going to do, and how to help her. Whether it was sending in an assault team to save her, using a car to stop traffic to slow down Henry, or finding a boat to pick her up. He knows.
Without Auggie's support, there's no way that Annie would have been able to take down Henry or have gotten out of Hong Kong. They were a team from start to finish. This mission helped transition her from being a rogue agent working alone in the dark to accepting help and getting it.
When Annie stood with her gun pointed at Henry, I wasn't sure if she'd pull the trigger or not. Henry definitely didn't expect her to kill him. He wanted to know how she found him. But, she was right, it didn't matter. She shot him in the chest multiple times and killed him. She didn't hesitate at all.
Once the shots were fired, she looked overwhelmed by the enormity of what she had done. This killing will be something that will weigh on her for a long time as shown by her expression as she left the alley and again as she sat on the boat headed out of Hong Kong. Though, that was combined by a sense of relief that she completed what she set out to do as shown by her call to Auggie.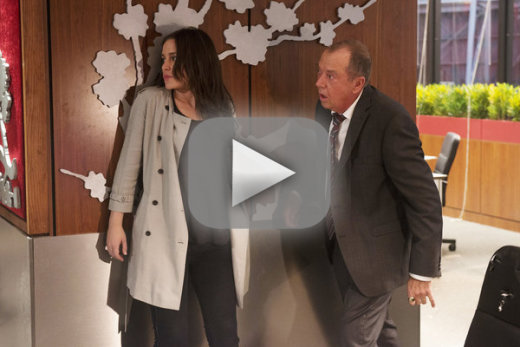 From the awesome opening montage that updated everyone's status to the final moment with Annie sitting reflective on the boat, it was a tense, whirlwind of a journey. At any moment, I feared for the team of Annie, Auggie, Calder and Joan. Would Henry get one or all of them? And, would Annie be captured before she could get Henry.

It wasn't until the closing credits came up that I relaxed. So many people have died due to Henry's actions and it was a relief that he was prevented from taking anyone else. Henry is dead and can no longer cause anyone harm. Though, that doesn't mean his story is over.

It's still not clear what Henry's strategy was or what his end game was. He could have plans in motion that could wreak havoc even from beyond the grave. Why did he back the bomb in Colombia? And, why did he shoot down the plane in Copenhagen? Now that he's dead, will his underlings fight for power?

Eric Braithwaite was another of Henry's casualties. Was he the only one within the CIA that was working with Henry? Or are their others? That investigation could definitely be something that would help get Annie back into the CIA if she wants back in. Plus, with Calder in charge, her reinstatement  is more likely than if an unknown person was in that position.

While there weren't any major cliffhangers, it's going to be a long wait to find out where they all go now. Joan and Arthur are parents to a baby boy and their careers are up in the air. Joan was demoted at the CIA. Arthur's legal troubles should be cleared up, but can he return to the CIA? Or, could he become a stay at home dad? And, Annie ... she should be honored for her actions, but she did go rogue and she's dead. 

Annie, Auggie and Calder were responsible for bringing down one of the biggest traitors in American history. That has to mean something. 

Carla Day is a staff writer for TV Fanatic. Follow her on Twitter and on Google+.

Tags: Covert Affairs, Reviews