Justice comes in many different forms. For Grimm Season 3 Episode 5 justice is best served by El Cucuy, a nomadic, old lady roaming the world listening to the pleas of the disenfranchised. Serving out justice by brutally slashing some throats.
So it's not quite the DC or Marvel origin story, but it's not lacking in flair.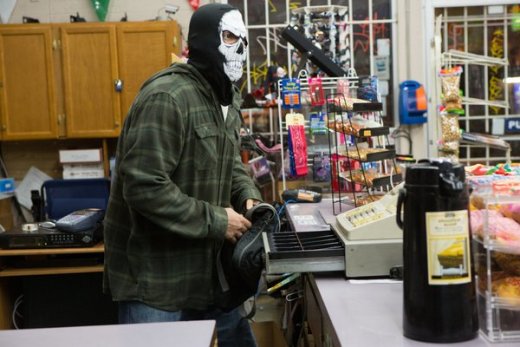 This installment really boils down to the long awaited "Juliette knows about Wesen now so she needs to be useful" that every non-Wesen character seems to get shortly after learning the truth about Nick and his world.
As much as I've harped on Juliette over the course of the series, watching her working so hard to help Nick, and being completely as ease with his world is endearing. She's got a lot of work to do to catch up with Hank, Monroe, and Rosalee, so at least she's willing to jump right in.
Were there times she was overly enthusiastic? Of course, she was beaming with enthusiasm while reading about one of Nick's Grimm ancestor's killing an entire village, but she's doing good work in other areas. She's playing a pretty hard game of where in the world is Mama Grimm (let's hope she doesn't need to run around a map of Europe in 45 seconds lighting beacons).
Getting back to the case, I like Grimm's style in telling this case. It easily adapts it to use within the Wesen world, but it doesn't chain itself down in keeping every procedural trope satisfied. El Cucuy was never arrested, and she's free to continue her throat slashing justice. In a world that requires suspending of disbelief, having Nick and Hank be able to arrest her would have been the biggest suspension of the night.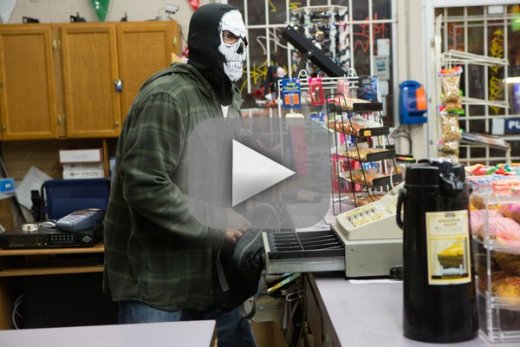 For a moment, it was looking like Monroe and Rosalee weren't even going to be featured as they live out domestic bliss together. Rosalee answering a call from Monroe's mother only serves to delay both of them in telling their parents about the relationship. Monroe and Rosalee are already breaking the status quo by helping a Grimm, so there's probably an unspoken rule that asks them not to date outside their Wesen kind.
Adalind's adventures in Vienna continue, and so does Renard's spy. Her ultrasound of the baby, and its two heartbeats is…different. As far as the obstetrician can tell she's not having twins, so this heartbeat likely confirms the baby is not of the human variety. It's probably safe to say that Renard is the father at this point. However, does this development explain his sudden downturn in emotion after talking to his spy on the phone, or is he thinking of something else?
A Few More Thoughts:
Nick, Juliette, Hank, Rosalee and Monroe's shoptalk over dinner is the nuttiest thing I have ever seen, but the scene has a certain charm and lightness to it. Enjoying food and wine while talking about the nuances of how a Blutbad murders in comparison to other "jerkwad" Wesens.
If I were Juliette, I would not be laying on the trailers floor. There are far too many objects that could literally stab me in the back.
Has there ever been a case of intermingling between Wesen species in the series? I'm currently drawing a blank.
Nick McHatton is a TV Fanatic Staff Writer. Follow him on Twitter.

Tags: Grimm, Reviews
Want more Grimm?
Sign up for our daily newsletter and receive the latest tv news delivered to your inbox for free!
More From TV Fanatic
On tonight's Gang Related, Ryan was forced to make a difficult decision. Which side did he chose?
On the latest episode of Satisfaction, Neil learns an important lesson about being honest with himself from Adriana while Grace struggles on her new job. Read on for analysis.
On Rookie Blue, Oliver turns down extending his contract as Acting Staff Sergeant until Duncan's dismissal hearing turns unpredictable. Read on for more.
On tonight's The Bridge, Marco is made an offer that he initially refuses. Will he agree to go after Fausto?
---