People's Choice Awards 2014: And the Nominees Are...
by Matt Richenthal at . Updated at .
Nominations for the 2014 People's Choice Awards are out.
The ceremony, which will air live on CBS on January 8, will be hosted by 2 Broke Girls star Kat Dennings and Beth Behrs.
Voting (via Peopleschoice.com, Twitter or Facebook) is now open and will close at 11:59 PM EST on December 5, 2013. And the nominees in all major television categories are...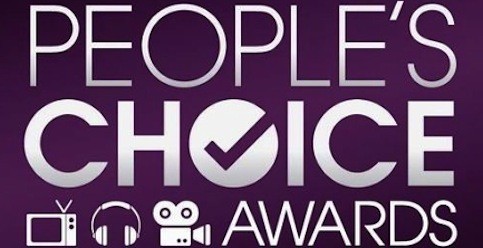 Favorite Network TV Comedy
    "2 Broke Girls"
    "The Big Bang Theory"
    "Glee"
    "How I Met Your Mother"
    "Modern Family"

Favorite Comedic TV Actor
    Chris Colfer
    Darren Criss
    Jesse Tyler Ferguson
    Jim Parsons
    Neil Patrick Harris

Favorite Comedic TV Actress
    Jane Lynch
    Kaley Cuoco
    Lea Michele
    Melissa McCarthy
    Zooey Deschanel

Favorite Network TV Drama
    "Chicago Fire"
    "The Good Wife"
    "Grey's Anatomy"
    "Nashville"
    "Parenthood"

Favorite Dramatic TV Actor
    Jim Caviezel
    Josh Charles
    Kevin Bacon
    Mark Harmon
    Patrick Dempsey

Favorite Dramatic TV Actress
      Julianna Margulies
      Mariska Hargitay
      Pauley Perrette
      Sandra Oh
      Stana Katic

Favorite Actor in a New TV Series
    Andy Samberg
    Jonathan Rhys Meyers
    Joseph Morgan
    Michael J. Fox
    Robin Williams

Favorite Actress in a New TV Series
    Allison Janney
    Anna Faris
    Ming-Na Wen
    Rebel Wilson
    Sarah Michelle Gellar

Favorite TV Crime Drama
    "Bones"
    "Castle"
    "Criminal Minds"
    "The Mentalist"
    "NCIS"

Favorite Competition TV Show
    "America's Got Talent"
    "Dancing with the Stars"
    "MasterChef"
    "The Voice"
    "The X Factor"

Favorite Cable TV Comedy
     "Awkward."
    "Cougar Town"
    "Hot in Cleveland"
    "Melissa & Joey"
    "Psych"

Favorite Cable TV Drama
    "Downton Abbey"
    "Pretty Little Liars"
    "Sons of Anarchy"
    "The Walking Dead"
    "White Collar"

Favorite Premium Cable TV Show
    "Californication"
    "Game of Thrones"
    "Girls"
    "Homeland"
    "True Blood"

Favorite Cable TV Actress
    Angie Harmon
    Claire Danes
    Courteney Cox
    Lucy Hale
    Maggie Smith

Favorite TV Anti-Hero
    Dexter Morgan ("Dexter")                             
    Jaime Lannister ("Game of Thrones")                                                           
    Norman Bates ("Bates Motel")                                  
    Rick Grimes ("The Walking Dead")  
    Walter White ("Breaking Bad")        

Favorite TV Bromance
    Blaine and Sam ("Glee")
    Ryan and Esposito ("Castle")
    Sam, Dean and Castiel ("Supernatural")
    Sheldon, Leonard, Howard and Raj ("The Big Bang Theory")
    Ted, Marshall and Barney ("How I Met Your Mother")

Favorite TV Gal Pals
    Caroline and Max ("2 Broke Girls")
    Lily and Robin ("How I Met Your Mother")
    Meredith and Cristina ("Grey's Anatomy")
    Penny, Bernadette and Amy ("The Big Bang Theory")
    Rachel and Santana ("Glee")

Favorite On-Screen Chemistry
    Castle and Beckett ("Castle")
    Damon and Elena ("The Vampire Diaries")
    Derek and Meredith ("Grey's Anatomy")
    Emma and Hook ("Once Upon A Time")
    Kurt and Blaine ("Glee")

Favorite Sci-Fi/Fantasy TV Show
    "Beauty and the Beast"
    "Once Upon A Time"
    "Supernatural"
    "The Vampire Diaries"
    "The Walking Dead"

Favorite Sci-Fi/Fantasy TV Actor
    Andrew Lincoln
    Ian Somerhalder
    Jared Padalecki
    Jensen Ackles
    Stephen Amell

Favorite Sci-Fi/Fantasy TV Actress
    Emilia Clarke
    Ginnifer Goodwin
    Kristin Kreuk
    Nina Dobrev
    Tatiana Maslany

Favorite Streaming Series
    "Arrested Development"
    "Between Two Ferns with Zach Galifianakis"
    "House of Cards"
    "Losing It with John Stamos"
    "Orange Is the New Black"

Favorite Series We Miss Most
    "30 Rock"
    "Breaking Bad"
    "Dexter"
    "Fringe"
    "The Office"

Favorite New TV Comedy                                 
    "Brooklyn Nine-Nine"                               
    "The Crazy Ones"                                      
    "Dads"                                                         
    "The Goldbergs"                                        
    "The Michael J. Fox Show"                      
    "The Millers"                                              
    "Mom"                                                         
    "Sean Saves the World"                           
    "Super Fun Night"                                     
    "Trophy Wife" 

Favorite New TV Drama
    "Marvel's Agents of S.H.I.E.L.D."                          
    "Betrayal"                                                   
    "The Blacklist"                                           
    "Dracula"                                                    
    "Hostages"                                                 
    "Once Upon a Time in Wonderland"    
    "The Originals"                                          
    "Reign"                                                        
    "Sleepy Hollow"                                         
    "The Tomorrow People"

Matt Richenthal is the Editor in Chief of TV Fanatic. Follow him on Twitter and on Google+.

Tags: People's Choice Awards
From Around the Web