Agents of SHIELD Review: Not All Heroes Are Super
by Jim Garner at . Updated at . Comments
It has been many weeks since Skye found herself on SHIELD's radar after getting tangled up with Mike Peterson and Centipede.
This week's Agents of S.H.I.E.L.D. Season 1 Episode 10 took us back to where it started, as we got to learn how Mike has fared since being shot in the face by Agent Ward and Skye caught a ride on the Crazy Plane. 
Being former military and having recently starting a new job, I can empathize with Mike's desire to do his very best, training as hard as he can. But in his drive to be get to the top and do the right thing, he made one mistake: He allowed himself to be ruled by regret.
I realize that every good hero story has a ribbon of regret or angst in it (just ask Spider-Man). But part of the hero's journey is overcoming that regret to make better choices. Sadly, Mike was so blinded by his that it led him to make a fatal (albeit heroic) choice; I doubt many people could survive two cement trucks exploding around them.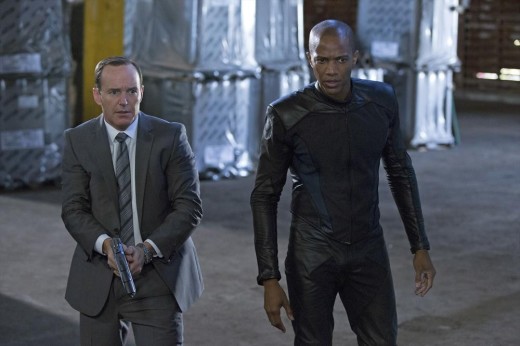 While we talk about Centipede, was Raina's feeble attempt at affection for Po supposed to make him seem scarier? It if was, it missed; all I got was the creeps. When we met Raina she seemed cool and spooky, very in control and confident in her actions. This Raina was more like an untrained puppy who wags their tail at the slightest thing and will tuck it and run just as quickly.
Back on the bus, I really feel bad for Skye. Her quest to find out about her parents is not only hitting walls within SHIELD, but now it looks like Coulson and May have decided to be obstacles as well. What could possibly be so bad they need to totally block her without telling her why? 
Speaking of Coulson, after 10 episodes, I really feel like we should know more about what happened to him after the battle of New York. Did he die? Is he a clone? Does he really hang out with Thor?
The worst part is the longer they drag out this super-secret-mystery, the longer they have to wait to introduce us to the next big plot twist. When the show resumes, here are a few things I would hope they would do to help the show: 
Tell us what happen to Coulson – With how long they have dragged out his death in New York, it will be next to impossible for the answer of how he is here to live up to the expectation that has been built up. It will either be under-whelming, (i.e. he's a clone). Or it will be so big, it will be unbelievable, (i.e. resurrected by aliens from Mars riding unicorns).
Team Balance – I enjoy the mystery around Skye's mom; could we have a mystery around one of the other team members for a bit? Maybe Simmons has residual super side effects. Or May has visions of being stuck on a starship with a Star Gate. Something! 
Use more of the Marvel Universe – There are literally thousands of characters in the Marvel Universe. Please use some that were not in the Avengers movie. Why not get a jump and start mentioning Guardians of the Galaxy? 
Overall, it was an acceptable episode. I was hoping for a bit more, but I knew going into the episode would be a cliff-hanger. Here is hoping that things continue to improve when Agents of SHIELD returns on January 7.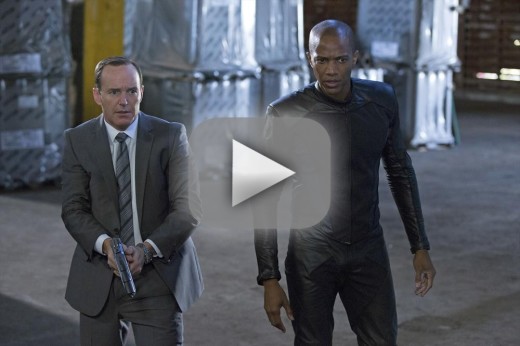 Jim G. is a TV Fanatic Staff Writer. Follow him on Twitter.

Tags: Agents of S.H.I.E.L.D., Reviews
Want more Agents of S.H.I.E.L.D.?
Sign up for our daily newsletter and receive the latest tv news delivered to your inbox for free!
More From TV Fanatic
Power struggles ensue all around Chester's Mill on Under the Dome. Lives will be put on the line.
Scott decides to get tough on Teen Wolf after rescuing his Beta by declaring he won't sit back and watch more deaths. Find out what else went down in the review!
Heather and Tamra consider making peace with Shannon on The Real Housewives of Orange County. See what went down in our TV Fanatic review!
On Murder in the First, the trial of Erich Blunt reaches its conclusion. But what is the verdict? Find out when you read the review.
---