Jim's Notebook: Scares from Pretty Little Liars, Teen Wolf & The Following
by Jim Halterman at . Updated at . Comments
It's my final Notebook post of 2013 and it's only fitting that I've got scoop from some of my (and your) favorite shows, all of which will be back on the air next month.
Ready for some good scares with new episodes of Teen Wolf, The Following, Pretty Little Liars and also the game show, Hollywood Game Night? Let's do it!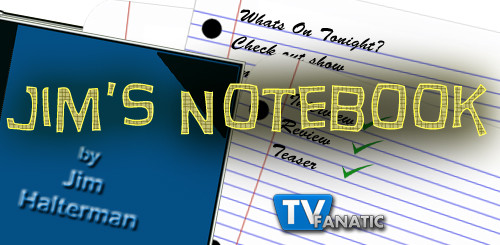 Teen Wolf: Want a good scare? Without spoiling anything, I can tell you the opening of Teen Wolf Season 3B freaked me out. Creator Jeff Davis said he thought of it a long time ago, as far back at the 2013 finale.
"We sort of consider 313 and 314 to be a two-parter and what it does is it sets in motion the psychological thriller aspect of this season," Davis added. "We're going to get in the heads of these characters and there's going to be a psychological war happening…it's about the dark half of our leads Scott, Allison and Stiles."
One thing Davis marveled at was the work he got of his actors doing this half of the third season: "We were actually determined to push all of our main characters in interesting directions this season because we're seeing these kids grow up and we're not only seeing these kids grow physically but we're seeing them grow as actors, as well."
Watch for Dylan O'Brien, in particular, to get more dramatic work to do in the coming episodes. (Teen Wolf returns on January 6at 10 p.m on MTV)
The Following: We know that a year has passed when we pick up with Ryan Hardy, who has put his life together post-Joe Carroll on The Following Season 2.
But what about Emma, the loyal Carroll follower who survived Season 1? Creator Kevin Williamson told me that while we don't see her much in the first episode back, "she does emerge in a big way as the episodes sort of continue, but she has spent the year hiding in the shadows of society. She's got nose rings, and she dyes her hair every time she walks out the door. She's had a hard time of it. She's the FBIs most wanted, so she kind of is going to have an interesting journey, because she thinks Joe's dead."
Since we know James Purefoy will return, we'll find out how Joe Carroll survived the cabin explosion from the first season finale and, to put it lightly, Emma is going to have a lot of mixed emotions.
"Did he abandon her? Did he have his reasons?" Williamson asked. "She is very conflicted, and she's going to want some solid answers. She's not the little girl; she's not this little nanny who took care of this kid. She's not so much follower anymore. She's a little bit more of a leader." (The Following returns for Season 2 with a special episode on January 19 and then the official season premiere on January 27.)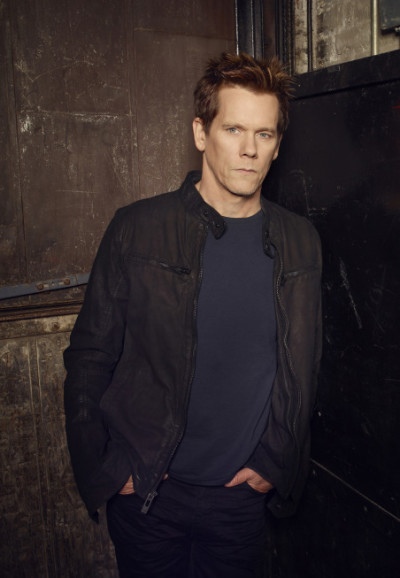 Pretty Little Liars: You'll see when the series returns that the gang is all there, including Mona, Toby and, yes, Caleb and, as Executive Producer Joe Dougherty told me, we'll also see Jason and Noel Kahn very soon, too. The purpose of all these characters?

"They're going to come in and move things forward," Dougherty said, adding that the entire fourth season has been designed to be "a season of answers" and that really continues in the first episode back. "We're really changing the game," he said.

But what I really wanted to know is, after we've seen Toby go from good to bad to good again, should we be looking at Ezra as a full-on baddie? "I think what you see on most characters on the show is that they're usually motives behind motives and rationales behind rationales," he offered. "So that what you see is true and we're not going to take anything back but the story, there is a complete story that's told and you're just seeing fragments of it now." (Pretty Little Liars Season 4 returns January 7 at 8 p.m. followed by new episodes of Ravenswood on ABC Family)

Hollywood Game Night: Yes, I can now say I know just how tough the Jane Lynch-hosted NBC game can be since I played the game with some press colleagues recently -- and my team won, thank you very much.

Lynch was there, too, and she previewed tonight's holiday episode.

"We played our games with some holiday themes here or there," she said, "But basically it's our coming back on the air and we kind of did it festive."

They did start some new games for the new episode including Clue-Boom, where two opposing contestants pull clues from a bowl rigged to, well, explodes without notice. "I love Clue-Boom because it scares the hell out of everybody," Lynch said. "It's really not dangerous [but] it's a random amount of time on the clock, even I don't know."

In tonight's episode, Andy Roddick and Brooklyn Dekker are the first real-life couple to appear together, but Lynch did say they will be on opposite aquads. Other celebrities to be features are Rachel Bilson, Gavin DeGraw and Ray Romano/

In an episode airing in the new year, Rosie O'Donnell and Penny Marshall are on and the longtime friends, Lynch explained, "insisted on being on the same team so we put Chris Colfer in between them to knock down the testosterone."

The show is not only fun to watch but, Lynch said, "nobody likes making celebrities look silly more than we do at Hollywood Game Night." (Hollywood Game Night airs tonight at 10 p.m. on NBC)

Happy Holidays & a Happy New Year to everyone!

Jim Halterman is the West Coast Editor of TV Fanatic and the owner of JimHalterman.com. Follow him on Twitter.

Tags: Pretty Little Liars, Jim's Notebook, The Following, Teen Wolf, Interviews