Charles Michael Davis Dishes on The Originals Return, An Unholy Alliance & More
by Miranda Wicker at . Updated at . Comments
We're just a one day away from the return of The Originals.
Aside from spending time winning People's Choice Awards, the cast has been busy filming the second half of the season on set in Atlanta.
But not so busy that they couldn't take a minute to chat with us about The Originals Season 1 Episode 10. We got the chance to talk to Marcel himself, and Charles Michael Davis had quite a bit to say about what's coming up for his character. 
Read on to find out what to expect when The Originals returns...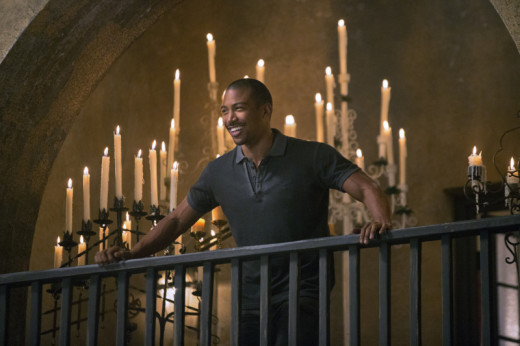 TV Fanatic: What can you tell us about "The Caskett Girls?"
Charles Michael Davis: Marcel and Elijah form an unlikely alliance as Klaus sets his plan in motion to get Davina back. That may or may not be word for word what was given to me as a talking point.
TVF: I guess you can't give us any details about that plan, right? We'll just have to wait and see?
CMD: That is the best. No spoilers!
TVF: What's coming up for Marcel next week?
CMD: You get to see more of Marcel and his relationships to the other characters, especially Davina. I can tell you that there's a shift with Marcel and Davina. She does get a little upset with Marcel that he seemed to be hiding information from her. And that, also, with the alliance with Elijah, you'll get to see how Marcel interacts with him. You'll get to see some seeds being planted for future alliances and confrontations.
TVF: Is Marcel sincere in his current partnership with Klaus or is this a case of keeping your enemies close?
CMD: I think it doesn't really have a label. It's like a ship that redirects its course. It's a little bit damage control and a little bit of working with the present situation and what's going on because these are all new challenges for Marcel and for Klaus. So I think it's tough to define a plan of attack or a plan of action or that there is a certain strategy. Obviously, Marcel's thrown off and losing the kingdom to Klaus wasn't something that he planned or prepared for over the last couple hundred years.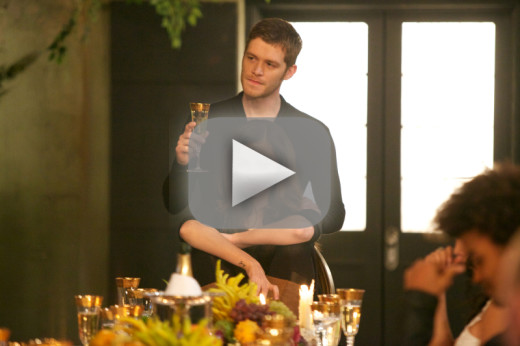 TVF: Is there any chance for a reconciliation between Marcel and Rebekah?

CMD: I think so. But again there's a lot of information and things from the past that might pop up to prevent that but that would be ideal. Sure.

TVF: Are we going to find out the secret Marcel and Rebekah share?

CMD: Yes. 

TVF: And that secret is...

CMD: [laughs]

TVF: I had to try! What can you tell us about coming episodes?

CMD: The January 21st episode will be the Harvest episode. We'll see the Harvest festival take place. But I can't tell you the outcome.

Beyond that, there are some pretty big surprises coming up. Some things that I really didn't expect to happen, and when you see them, they'll come out in the next three or four episodes, but there's a big change coming up.

TVF: Can you tell us who it involves? Just Marcel?

CMD: [uses scary voice] It could be anybody!

In case you missed the midseason finale, you can watch The Originals online to catch up before Tuesday night's return!

Miranda Wicker is a Staff Writer for TV Fanatic. Follow her on Twitter.

Tags: The Originals, Exclusives, Interviews