The people have spoken.
CBS aired the 40th Annual People's Choice Awards tonight, with Kat Dennings and Beth Behrs hosting the ceremony and with nominees ranging from The Vampire Diaries to The Walking Dead, The Voice to Orange is the New Black.
Which stars and shows came out on top? Scroll down for a list of winners...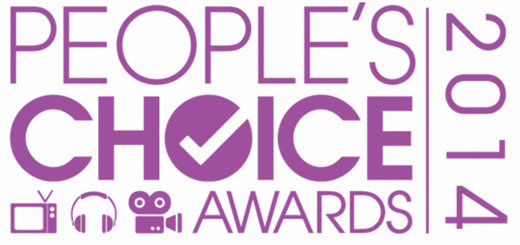 FAVORITE DAYTIME TV HOST
Ellen DeGeneres, The Ellen DeGeneres Show
FAVORITE LATE NIGHT TALK SHOW HOST
Stephen Colbert, The Colbert Report
FAVORITE NEW TALK SHOW HOST
Queen Latifah, The Queen Latifah Show
FAVORITE COMPETITION TV SHOW
The Voice
FAVORITE NETWORK TV DRAMA
The Good Wife
FAVORITE DRAMATIC TV ACTOR
Josh Charles, The Good Wife
FAVORITE DRAMATIC TV ACTRESS
Stana Katic, Castle
FAVORITE COMEDIC TV ACTOR
Chris Colfer, Glee
FAVORITE COMEDIC TV ACTRESS
Kaley Cuoco, The Big Bang Theory
FAVORITE CABLE TV ACTRESS
Lucy Hale, Pretty Little Liars
FAVORITE ACTOR IN A NEW TV SERIES
Joseph Morgan, The Originals
FAVORITE STREAMING SERIES
Orange Is the New Black
FAVORITE ON-SCREEN CHEMISTRY
Damon and Elena, The Vampire Diaries
FAVORITE SCI-FI/FANTASY TV ACTOR
Ian Somerhalder, The Vampire Diaries
FAVORITE TV GAL PALS
Rachel and Santana, Glee
FAVORITE CABLE TV DRAMA
The Walking Dead
FAVORITE TV BROMANCE
Sam, Castiel and Dean, Supernatural
FAVORITE SCI-FI/FANTASY TV SHOW
Beauty and the Beast
FAVORITE SCI-FI/FANTASY TV ACTRESS
Kristin Kreuk, Beauty and the Beast
FAVORITE TV MOVIE/MINISERIES
American Horror Story
FAVORITE SERIES WE MISS MOST
Breaking Bad
FAVORITE NEW TV COMEDY
Super Fun Night
FAVORITE NEW TV DRAMA
Reign