This is the 200th episode of Criminal Minds and, as you can expect, it's full of excitement and danger and involves the personal angst of the BAU team.
In fact, it's amazing how well the BAU keeps its professional cool in Criminal Minds Season 9 Episode 14 after learning that JJ has been kidnapped.
The team only learns that she's missing when JJ's husband Will shows up to alert them.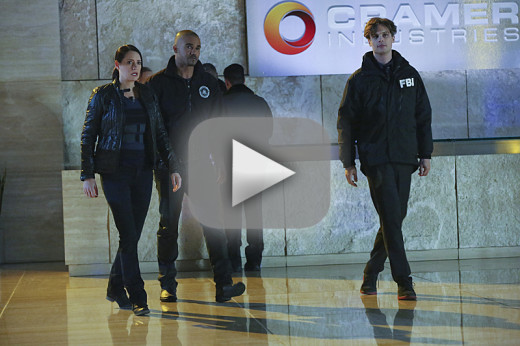 As we know from previous episodes, JJ and Cruz have had a secret for a few years - something about which Will was aware.  In case of an emergency like this, JJ had left him some instructions, which alerted the team to Cruz.

And that's when they found out he was missing too.

The story takes us back in time to when JJ met Cruz in Afghanistan, under the direction of someone we haven't seen in a while.  There, we learn about what JJ was up to during those months when she wasn't with the BAU.

In this episode, the BAU quickly realize they need to read someone else in on the details.  Enter: Prentiss!

The story involves the State Department, traitors, and somewhat of a long glance into the abyss.

Watch Criminal Minds online (link above) to find out how it all turns out.

Douglas Wolfe is a staff writer for TV Fanatic Follow him on Twitter

. Tags: Criminal Minds