The white room's not a room at all. Doreen's gone for good but Alan solves her murder. Julia is definitely hallucinating. Plus, a frozen head.
Well, Helix Season 1 Episode 5  continued to move along at a nice pace, revealing that the infamous white room is nothing more than the Arctic itself.
Sadly, there's no question Doreen is dead. Her killer, Major Balleseros is caught and left for dead outside the base by security chief Daniel. 
Julia discovers that her friend in the biohazard suit is a hallucination.
The mysterious Dr. Hvit is not a living, breathing doctor, but a frozen head. What?
Surely that's worth checking out again right? Watch Helix online to make sure you're caught up with all the mysteries before next week's show.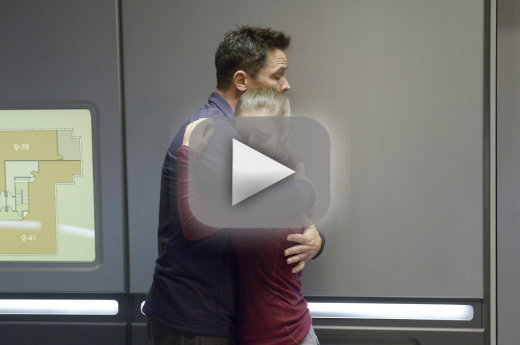 Tags: Helix
Want more Helix?
Sign up for our daily newsletter and receive the latest tv news delivered to your inbox for free!
More From TV Fanatic

On the Helix season finale, the Scythe informs Alan and Jules of a Narvik outbreak in Puerto Rico. Watch oline now.

On Helix, Alan and Jules learn of an outbreak in Puerto Rico. Also, Peter betrays our heroes and Arctic Biosystems goes up in flames.

Helix has been renewed for Season 2. Syfy made the announcement today.

Looking to watch Helix Season 1 Episode 12? Do it here and now.
---