With the How I Met Your Mother Season 9 finale scheduled for March 31, all main cast members appeared on The Late Show with David Letterman on Monday.
And - SPOILER ALERT!!! - they ran down a Top 10 List of the surprises you can expect to take place on the series-ender.
Note to MacLarens: Enjoy being a bar while you can! Watch now: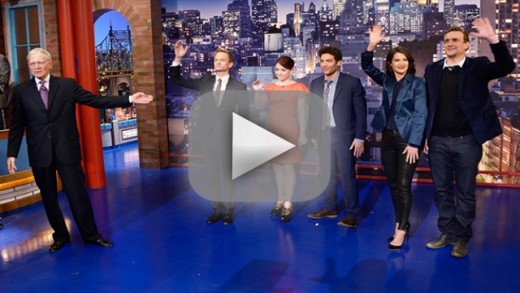 You can also watch How I Met Your Mother online at TV Fanatic and you can check out photos from the next all-new episode here:
No, Robin's not drowning Barney but she might like to considering how hungover he is on the morning of their wedding on How I Met Your Mother.