On Arrow Season 2 Episode 15, everything we've imagined plays out before our eyes as Oliver, Slade and Sara take over the freighter on the island and Slade meets the Queen family in present day.
Slade realizes that the first time he and Oliver tried to get off the island it was as strangers, but the second time it's as brothers. Oliver is pained.
Ivo reveals some secrets about his motives behind the Mirakuru drug.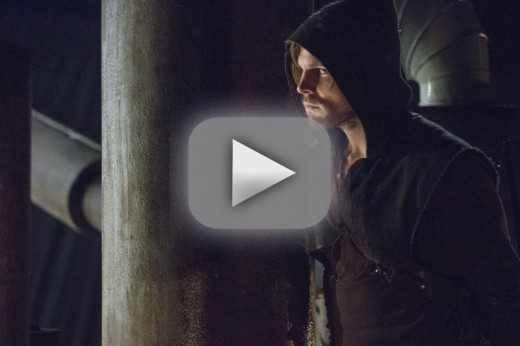 Slade meets Moira, Thea and has an incredibly strong handshake with Roy before he leaves the Queen mansion after his visit.

Slade reminds Oliver of the promise he made him on the island and it's not one that anybody in his right mind would be happy to hear was on the agenda of kept promises.

This is one you don't want to miss -- so don't! Settle in and watch Arrow online (above).

When you're done, head over and read the latest Arrow review and join in the discussion about the episode. See you there!

Carissa Pavlica is the managing editor and staff writer for TV Fanatic. Follow her on Twitter and on Google+.

Tags: Arrow