Following Grey's Anatomy Season 10 Episode 17, an installment centered around Cristina Yang, the rest of the hospital staff will be brought back into the fold next Thursday.
But for a very scary reason.
On Grey's Anatomy Season 10 Episode 18, the doctors each become ill due to the outbreak of a dangerous virus. Yes, even you Derek, despite claims that you never get sick.
This surgeon must fight off the sickness as he prepares to give a speech on brain mapping, while a new physician gives Alex a look into an alternate form of medical practice.
Watch the official teaser for "You Be Illin" now: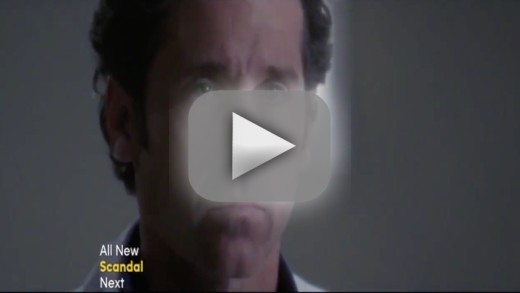 Remember, you can always watch Grey's Anatomy online in order to catch up and you can flip through photos from this upcoming installment now:
Is it just us or is Alex starting to look a little queasy. Will he be the first doctor to fall due to the flu? We'll have to find out on Grey's Anatomy Season 10 Episode 18.