It's not a fantasy, TV Fanatic.
Once Upon a Time Season 3 actually, finally returns on Sunday.
And while many are focused on what will take place toward the end of Once Upon a Time Season 3 Episode 12 (i.e. the arrival of a certain wicked witch), let's not forget about Emma.
Who, of course, is now back in our world and who has forgotten everything about Storybrooke herself.
Will Hook help her remember? Will she be open to his assistance? And his potion? Get a sneak peek at "New York Serenade" now: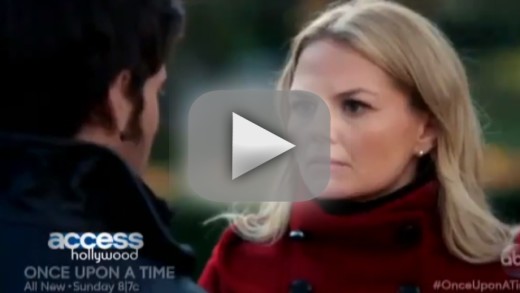 Catch up prior to the spring premiere of OUAT when you watch Once Upon a Time online and click through a number of images from Sunday's new episode now.
It features an appearance by Christopher Gorham!
What is happening between these two over dinner? It's hard to tell if Emma is moved by what he's saying or unhappy. We'll have to wait until Once Upon a Time returns to find out.