There's no doubt that after two seasons of Perception, Eric McCormack embodies the character of Daniel Pierce.
The intelligence, charm, flaws and personality that make up the schizophrenic doctor allow Daniel to shine as that unique character.
Daniel is fascinating to see, especially when an episode like Perception Season 1 Episode 10 delves deep into the mental disorder he has to deal with finding the right balance of case, character and emotional study that connects them all.
Unfortunately, especially as a finale, Perception Season 2 Episode 14 didn't have quite the same impact.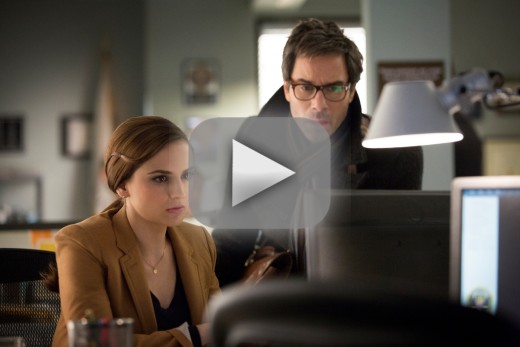 I appreciated the story trying to touch up Daniel's schizophrenia again and its effect on his everyday life. Seeing him freak out in class or get uncomfortable around people at the wake in the bar was a good reinforcement that he's still dealing with the disorder.

Not to mention having consequences from concerned parents as well as students willing to stop going to class because he's such a good teacher. And Daniel is a great teacher, the classroom lectures are written in such a way that they really capture the main theme without it feeling force fed to viewers. It's a natural additive that makes you want to take Daniel's class in real life.

And there is something to be said for having him again question his sanity when it came to stalking Caroline, but it seemed too ridiculous that he could possibly be the stalker. At the same time, the return of Caroline seemed rather abrupt. When was the last time we even saw her character?

Perception Season 2 has definitely improved on trying to explore its characters though, especially with the positive addition of Scott Wolf as Donnie, Kate's ex. Except, Donnie was barely in the episode save for a relationship moment where Kate realized she wanted him to stay.

I think the two have great chemistry, but wasn't it in Perception Season 2 Episode 13 she had major problems with being in a relationship? Still, I'm glad Donnie will be staying.

But where Donnie lost out on screen time, a Canadian cop teaming up with Kate took his place. Which could have been interesting, but just felt out of place in the last episode of the season.

Even having the two of them run around trying to solve the case, a case which wasn't that interesting with a "bad guy" we got to know pretty much zero about, just wasn't exciting. The story tried to throw in some sex and whodunit twists, but by the time the killer/stalker was revealed, he was quickly dispatched. It just fell flat.

It would have been nicer to see a case where Daniel had more of a focal point, but at least he brought to life the scenes he was in.

Certainly, his quitting the professor job and flying off to Paris was a cool transition, as was the FBI contacting him overseas for another case. That ending montage was a nice touch at some of the changes, while keeping the things we enjoy about the show. I'm definitely looking forward to some foreign investigations.

This wasn't the riveting final case I was hoping for, but it's good to see the characters are growing, the story is evolving, there's still a case of the week and Eric McCormack delivers a lead character worth watching. It feels a bit quick that Perception Season 2 is over, but summer is just around the corner…

Should Kate have asked Donnie to stay?

Sean McKenna is a TV Fanatic Staff Writer. Follow him on Twitter.

Tags: Perception, Reviews