When does persistence go from being admirable to being... downright stupid?
That question is essentially asked and answered on Grey's Anatomy Season 10 Episode 18, as a virus hits the hospital and effects not only patients, but doctors as well.
And not even the McDreamiest are immune, as the following sneak peek depicts Derek telling Meredith he must push through the pain because that's simply what they are paid to do.
That's easier said than done, however. See what we mean here: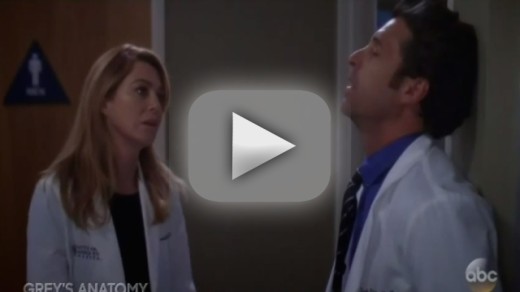 Remember to watch Grey's Anatomy online via TV Fanatic if you ever need to catch up and click through photos from Thursday's "You Be Illin" now:
Is it just us or is Alex starting to look a little queasy. Will he be the first doctor to fall due to the flu? We'll have to find out on Grey's Anatomy Season 10 Episode 18.