Starz has announced the premiere date for Outlander, a wildly anticipated drama based on a series of best-selling novels.
The show will kick off a 16-episode opening season on Saturday, August 9 at 9/8c.
The network has also unveiled the first official poster for the program. Check it out here: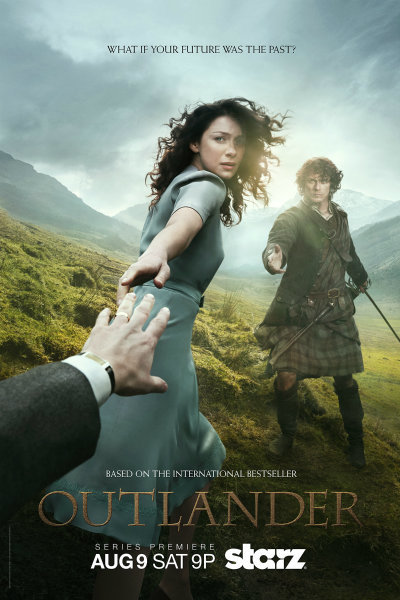 The key art depicts Caitriona Balfe as Claire, a married British combat nurse from 1945 who mysteriously goes back in time to 1743 Scotland.
Once there, she's torn between her husband Frank Randall (Tobias Menzies) and Jamie Fraser (Sam Heughan), a Scottish warrior who comes to her rescue.
Are you excited for Outlander? Check out a large number of other summer premiere dates here:
If you're missing The Walking Dead, you can check out this British import for a zombie fix. The dead have been reintegrated with society, but it's not like Resurrection. It's thought provoking and gory. Best of both worlds!