TV Fanatic Works Better with Prime Instant Video
Outlander Episode Guide
This is the midseason finale of Outlander. The description will be filled out after it airs.
Claire and Jamie are wed to save her from evil Black Jack Randall.
Claire's surprise meeting with a British General takes an even more unexpected turn on Outlander.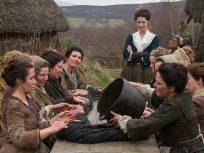 As Claire goes along with the MacKenzie's to collect rents she realizes that a momentous event in Scottish history on Outlander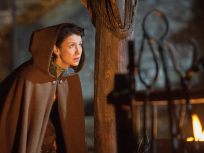 During the Castle's Gathering ceremony, Claire plots to find a way to escape on Outlander.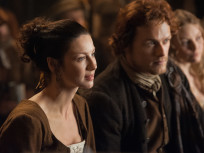 Claire tries to use her medical prowess to escape from Castle Leoch.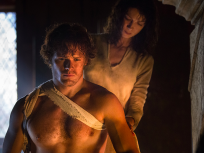 Claire is taken to meet the Laird. As suspicions about her grow, Claire befriends the mysterious Geillis Duncan and goes from guest to prisoner when her medical skills are revealed on Outlander.
Claire, a married British combat nurse during WWII time travels to 1743 Scotland and is kidnapped by highlanders on the series premiere of Outlander.