Nolan Funk is about to blast from Felicity's past on Arrow Season 3.
The Glee and Awkward has been tapped to appear on at least one episode of The CW hit, network sources confirm.
He'll come on board as Cooper Seldon, Felicity's hacker boyfriend from her time at MIT.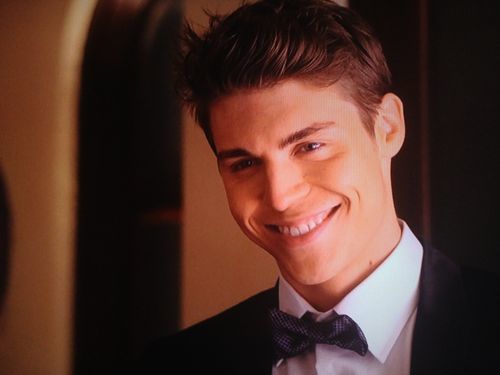 It's unclear whether Funk will appear in present day Starling City or via flashbacks, but his character will pop up in the wildly aniticipated Felicity-centric episode, appropriately titled "The Secret Origin of Felicity Smoak."
This installment will also introduce fans to her mother, played by NYPD Blue alum Charlotte Ross.
The Canary arrives in Starling City. She doesn't take long to reveal herself to Oliver Queen as Sara Lance.
Arrow Season 3 premiere on October 8 at 8/7 on The CW.