Episode Guide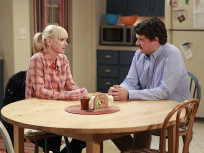 On Mom Season 2 Episode 8, Christy apologizes to Baxter for her past mistakes while Bonnie shares som unfortunate news.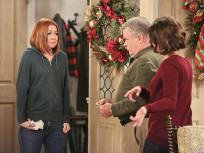 On The McCarthys Season 1 Episode 8, Marjorie invites their heartbroken neighbor to spend Christmas with them and be a part of their very competitive gift giving.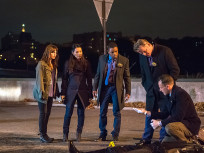 On Elementary Season 3 Episode 8, Sherlock tries to find the person posting his personal things he said in his sobriety group. Meanwhile, Holmes and Watson join the manhunt for a cop killer.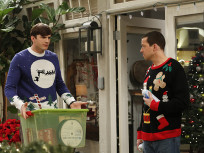 On Two and a Half Men Season 12 Episode 8, Alex and Walden decide it's up to them to try and convince Louis that Santa Claus really does exist.
On White Collar Season 6 Episode 6, Neal formulates a new plan as Peter joins in on the dangerous con with the Pink Panthers on the series finale.
On Survivor: San Juan del Sur - Blood vs. Water Season 29 Episode 13, the final five castaways compete and must answer questions from the jury.
On American Horror Story: Freak Show Season 4 Epiode 10, Pepper begins to show troubling behavior while Desiree has her suspicions about Maggie.
On Top Chef Season 12 Episode 9, the contestants are paid a special visit by star tight end Rob Gronkowski. They must also cook meals that are inspired by a literary work from a famous New England author.
Clarke (Eliza Taylor) returns to Camp Jaha with devastating news and flashbacks reveal Finn and Raven's (Lindsey Morgan) relationship on the Ark.
On Fix My Choir Season 1 Episode 6, Deitrick and Michelle step in when a new choir needs help recruiting members and finding it's spiritual center.