Episode Guide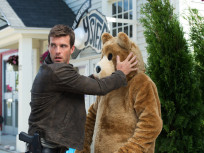 "Morbidity" is the ninth episode of the fifth season of Haven scheduled to air on Friday, November 7th on SyFy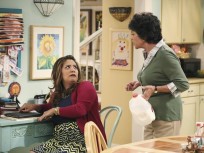 Cristela is asked to work on a case that proposes unequal pay for women while at home she gets pulled into an emotional argument over the same matter.
Olivia seeks out Tom for information on Scandal Season 4 Episode 7. Elsewhere during the hour, Huck continues to play with fire. Will he ge burned?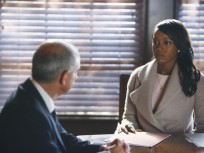 On How to Get Away with Murder Season 1 Episode 7, the judge issues a gag order on Rebecca's case. Elsewhere, we learn more about Wes and Rebecca's relationship.
Owen becomes very attached to a patient on Grey's Anatomy Season 11 Episode 6.
On Reign Seasoon 2 Episode 6, after their carriage is overcome by angry peasants, the Mary and Catherine are forced to flee into the woods on foot!
Alaric asks Elena to look into Jo on this episode of The Vampire Diaries. Meanwhile, Caroline is all about rescuing Enzo from the grasp of Tripp.
Arrow Season 3 Episode 5 is all about Felicity Smoak. Ready to learn a lot more about this totally awesome and beloved character?
On Sons of Anarchy Season 7 Episode 9, SAMCRO deals with external conflict and internal heartbreak. It's an intense hour of television, that's for sure.
On Gotham Season 1 Episode 7, Gordon truly faces the ramifications of sparing Cobblepot's life. Elsewhere, tensions between Maroni and Falcone grow more violent.