Episode Guide
It's homecoming time on The Vampire Diaries! But something goes terribly wrong for Alaric at this event on The Vampire Diaries Season 6 Episode 5.
On A to Z season 1 episode 5, when Andrew and Zelda decide to ditch their own Halloween traditions to throw a joint party, their friends are not happy.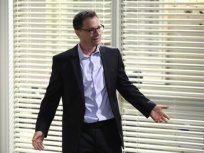 On Scandal Season 4 Episode 5, Olivia and the company continue to look into Catherine's case. However, Olivia grows distracted due to Jake not returning her calls.
Bonnie is furious that Christie's financial woes threaten the family's living situation.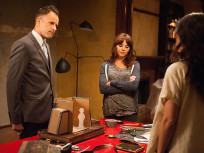 After being fired by MI-6, Holmes returns to the NYPC with a new apprentice on the season premiere of Elementary.
This is the second part of a two-part Halloween special. It features Dandy taking some extreme and terrifying steps as a human being.
Nyssa returns to Starling City on Arrow Season 3 Episode 4. Oliver, meanwhile, has some suspicions about Merlyn and his past with Sara on this episode.
Clarke grows very suspicious on The 100 Season 2 Episode 2. She confronts President Dante Wallace and makes it clear that she wants some answers.
Who's the traitor? Jax and company ask themselves this key question while searching for Bobby on Sons of Anarchy Season 7 Episode 8.
On Chicago Fire, Casey comes to the aid of his sister Christie and faces down his corrupt brother in law while Brett goes above and beyond for a mother in need.