Watch TV Online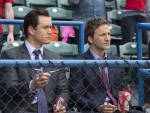 Watch Franklin & Bash Season 4 Episode 2
"Kershaw vs. Lincecum"
Original Air Date:
The firm's newest attornery runs into problems when a seemingly simple divorce case involves the firm's illegal tennant on Franklin & Bash.
Watch Dance Moms Season 4 Episode 22
"Abby-phobic"
Original Air Date:
The team faces Studio Bleu, their toughest competition yet and Abby shocks the team when she scraps their routine to choreograph one about phobias on Dance Moms.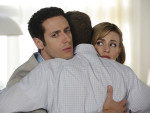 Watch Perception Season 3 Episode 10
"Dirty"
Original Air Date:
When evidence stacks up against Donnie, Pierce tries to help while Pierce's father assaults someone at an assisted living facility on Perception.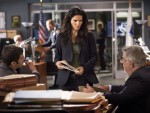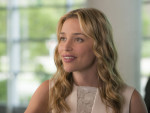 Watch Covert Affairs Season 5 Episode 9
"Spit on a Stranger"
Original Air Date:
Auggie is interrogated by Calder regarding a breach of protocol while Annie begins her own rogue undercover operation on Covert Affairs.