Watch TV Online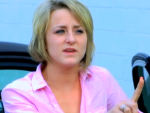 Watch Teen Mom 2 Season 5 Episode 22
"Summer Daze; Summertime Sadness"
Original Air Date:
Chelsea meets Adam's new girlfriend while Kailyn and Jo argue over Isaac's visitation schedule on Teen Mom 2.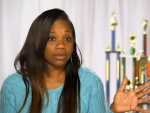 Watch Bring It Season 1 Episode 19
"Dolls vs. Dollz - The Rematch"
Original Air Date:
Camryn's dream of becoming head captain is at risk when she has trouble learning a new routine and the Dancing Dolls go up against the Dynamic Diamond Dollz on Bring It.
Watch Extant Season 1 Episode 12
"Before the Blood"
Original Air Date:
Molly realizes that she may be the only one who can stop the danger when she finally comes face to face with the offspring on Extant.
Watch Franklin & Bash Season 4 Episode 5
"Deep Throat"
Original Air Date:
Jared and Swatello face an HR inquiry about their relationship while the boys defend a high school newspaper reporter on Franklin & Bash.
Watch Dance Moms Season 4 Episode 25
"A White Board and Its Tallies "
Original Air Date:
The Candy Apples bring back Gino as they look for their first win against ALDC this season on Dance Moms.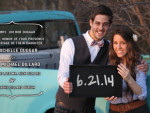 Watch 19 Kids and Counting Season 8 Episode 3
"Duggar-Sized Wedding Planning"
Original Air Date:
The plans for Jill and Derick's wedding begin to come together as cakes are tasted and venues are toured on 19 Kids and Counting.