Bones Season 4 Episode 11: "The Bone That Blew " Photos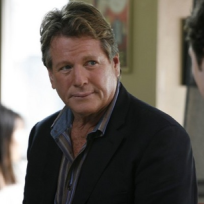 Added:
Displaying 1 photo
Around the Web
Want more Bones?
Sign up for our daily newsletter and receive the latest tv news delivered to your inbox for free!
Wendell Bray: (running up with a bone in his hands) Dead guy's hyoid.
Bones: Guy as in sexually non-specific urban colloquialism or in the reference to the gender normally associated with a penis, Mr. Bray?
Wendell Bray: Um ... penis?
Booth: You don't think that I'm a lousy dad for not sending my son to private school?
Sweets: No. But you'd be a lousy father if you didn't torture yourself about it.