Parenthood Season 2 Episode 2: "No Good Deed" Photos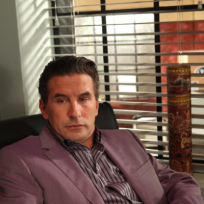 Added:
Displaying 1 photo
Around the Web
Want more Parenthood?
Sign up for our daily newsletter and receive the latest tv news delivered to your inbox for free!
Julia: And besides there are three Amy's, we can blame it on the other one.
Joel: What happens when we run out of Amy's?
Julia: You think of something.
Joel: You said that so seductively, clever girl.
Jasmine: You're cute.
Crosby: It's the motorcycle. Yeah, I'm just a six but with the motorcycle I'm an eight.