Montreal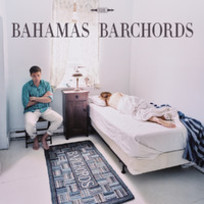 As Heard On:
Montreal Lyrics
When, we started out I had my doubts
I let them in
Now it can't begin
When I apologize
I see it in your eyes
You don't give a damn
Honey please
Don't give up your man

Time, has it ways
Of stealing days from me and you
But what can we do
If every time I call
All of montreal
Don't seem like no plan
Honey please
Don't give up on your man

Of all the things we said
Laying in our bed
Which words will I hold true
If I could stay the course
My voice how it's horse
From screaming 'the sky is blue'

Now here we are again
Both wishing now was then
When I do all I can
Honey please
Don't give up on your man
****** Listen on
iTunes
******
Charlotte: My mom always says God doesn't give with both hands. You're young, beautiful, brilliant. There has to be something you can't have.
Amelia: Some days I'd give that all up.
Charlotte: That's just the craving talking. The longer you go without a drink...
Amelia: I drank at your wedding. I thought it was ginger ale. I spit it out.
Charlotte: OK, since then?
Amelia: Nothing, but I can't stop thinking about it.
Charlotte: It was an accident. Don't let a slip turn into a fall. Get your butt to a meeting.
You are your past. Own it.

Violet