Smother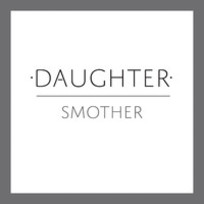 As Heard On:
Smother Lyrics
I'm wasted, losing time
I'm a foolish, fragile spine
I want all that is not mine
I want him but we're not right

In the darkness I will meet my creators
And they will all agree, that I'm a suffocator
I should go now quietly
For my bones have found a place
To lie down and sleep
Where all my layers can become reeds
All my limbs can become trees
All my children can become me
What a mess I leave
To follow (x4)

In the darkness I will meet my creators
They will all agree, I'm a suffocator

Suffocator (x2)
Oh no
I'm sorry if I smothered you (x2)
I sometimes wish I'd stayed inside
My mother
Never to come out
****** Listen on
iTunes
******
You want a love that consumes you. You want passion and adventure, and even a little danger... I want you to get everything you're looking for. But for right now, I want you to forget that this happened. Can't have people knowing I'm in town yet. Goodnight, Elena.

Damon
Elena: Why don't you ever let anyone see the good in you?
Damon: When people see good they expect good. And I don't wanna live up to anyone's expectations.