Giving Up The Gun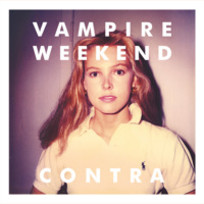 As Heard On:
Giving Up The Gun Lyrics
Your sword's grown old and rusty
Burnt beneath the rising sun
It's locked up like a trophy
Forgetting all the things it's done

And though it's been a long time
You're right back where you started from
I see it in your eyes
That now you're giving up the gun

When I was 17
I had wrists like steel
And I felt complete

And now my body fades
Behind a brass charade
And I'm obsolete

But if the chance remained
To see those better days
I'd cut the cannons down

My ears are blown to bits
From all the rifle hits
But I still crave that sound

CHORUS

I heard you play guitar
Down at a seedy bar
Where skinheads used to fight

Your Tokugawa smile
And your garbage style
Used to save the night

You felt the coming wave
Told me we'd all be brave
You said you wouldn't flinch

But in the years that passed
Since I saw you last
You haven't moved an inch

CHORUS

I see you shine in your way
Go on, go on, go on
****** Listen on
iTunes
******
You want a love that consumes you. You want passion and adventure, and even a little danger... I want you to get everything you're looking for. But for right now, I want you to forget that this happened. Can't have people knowing I'm in town yet. Goodnight, Elena.

Damon
Damon: You know what they are? Children. Like lighting a candle's going to make everything OK, or even saying a prayer. Or pretending Elena's not going to end up just like the rest of us murdering vampires. Stupid, delusional, exasperating little children. And I know what you're going to say: 'It makes them feel better, Damon.' So what? For how long? A minute, a day? What difference does it make? Because in the end, when you lose somebody, every candle, every prayer is not going to make up for the fact that the only thing you have left is hole in your life where that somebody that you cared about used to be. And a rock with a birthday carved into it that I'm pretty sure is wrong. So thanks, friend. Thanks for leaving me here to babysit. Because I should be long gone by now. I didn't get the girl, remember? I'm just stuck here fighting my brother and taking care of the kids. You owe me big.
Alaric: I miss you too, buddy.