I Kissed a Girl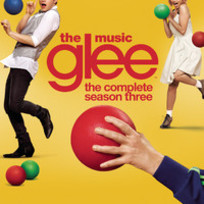 As Heard On:
I Kissed a Girl Lyrics
This was never the way I planned, not my intention.
I got so brave, drink in hand, lost my discretion
It's not what I'm used to, just wanna try you on.
I'm curious for you, caught my attention.

[Chorus:]
I kissed a girl and I liked it,
the taste of her cherry chapstick.
I kissed a girl just to try it,
I hope my boyfriend don't mind it.
It felt so wrong,
it felt so right.
Don't mean I'm in love tonight.
I kissed a girl and I liked it (I liked it).

No, I don't even know your name, it doesn't matter.
You're my experimental game, just human nature.
It's not what good girls do, not how they should behave.
My head gets so confused, hard to obey.

[Chorus]

Us girls we are so magical,
Soft skin, red lips, so kissable.
Hard to resist, so touchable.
Too good to deny it.
Ain't no big deal, it's innocent.
****** Listen on
iTunes
******
[to Kurt] You know, these Mounds bars are delicious, but you have to eat them. If you just hold them in your hand hoping that you might get to eat them one day, they're going to melt and you'll look like somebody just pooped in your hand. Don't let waiting for things to maybe work out with Blaine turn you into the guy who looks like somebody just pooped in their hand.

Brittany
Blaine: Where's the bed?
Brittany: I removed it because when I imagined you two having sex I imagined a U-haul mounting a moped.