Home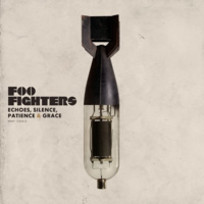 As Heard On:
Home Lyrics
Wish I were with you, but I couldn't stay
Every direction leads me away
Pray for tomorrow, but for today

All I want
Is to be home

Stand in the mirror, you look the same
Just looking for shelter from the cold and the pain
Someone to cover, safe from the rain

And all I want
Is to be home

The echoes and silence, patience and grace
All of these moments I'll never replace
No fear of my heart, absence of faith

All I want
Is to be home

People I've loved, I have no regrets
Some I remember, some I forget
Some of them living, some of them dead

All I want
Is to be home.
****** Listen on
iTunes
******
Charlotte: My mom always says God doesn't give with both hands. You're young, beautiful, brilliant. There has to be something you can't have.
Amelia: Some days I'd give that all up.
Charlotte: That's just the craving talking. The longer you go without a drink...
Amelia: I drank at your wedding. I thought it was ginger ale. I spit it out.
Charlotte: OK, since then?
Amelia: Nothing, but I can't stop thinking about it.
Charlotte: It was an accident. Don't let a slip turn into a fall. Get your butt to a meeting.
You are your past. Own it.

Violet