I Hurt Too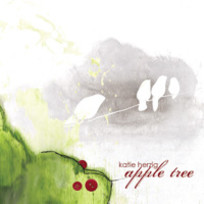 As Heard On:
I Hurt Too Lyrics
When you're weary
And haunted
And your life is not what you wanted
When you are trying so hard to find it

When the lies speak the loudest
When your friends are starting to leave
When you're broken by people like me

I hurt too, I hurt too


When an ocean sits right between us
There is no sign that we'll ever cross
You should know now that I feel the loss

I hurt too, I hurt too

Even though you are drowning in valley's of echoes
I believe there is peace in those hills up ahead
You will climb 'til you find places you'll never let go
And I will also be here praying just like I said

I hurt too, I hurt too
****** Listen on
iTunes
******
Alison: It's like you went to sleep one night and forgot who I am.
Aria: I know exactly who you are. A.
Alison: Stop saying that.
Aria: Why should I? You're A! You stole the game from Mona and then you killed her because she had proof.

You think the truth is this big shiny disco ball of purity then go ahead and try it. See what it gets you. Telling the truth to the wrong person at the wrong time is how I ended up where I did. Take it from me you're always better off with a really good lie.

Alison