At Least I Have You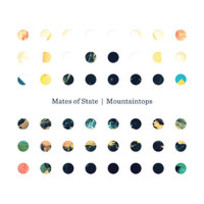 As Heard On:
At Least I Have You Lyrics
I was feeling left out at my old friends house so I sat on the couch and I
Go
And now were running inside on a circular track and I'm feeling the same
Way
So I step outside and start my car and I'm driving nowhere nowhere
Till my cars smolders out on the side of the road so I close my eyes and
Listen to the song
It went oh it's cold I know but it reminds me of something and it's a great
[Insert word] too

I was making my way through new years day with some people that I know I
Already knew
What with so much to do and I know I didn't start I was feeling the same as
You
So I loaded the truck found a place to set up started feeling like myself
Again
With a frozen toe on the concrete walls it is here that I was staying with
You
Oh it's cold I know but it reminds me of something at least I have you

At least I have you (3x)

Lalalalalalalalalalalalalalalalalalalalalalalalalalalalalala (x3)

At least I have you (4x)

What are the things that we couldn't say in a language that we use everyday

And now were heading home in an east setting sky and I remember why we
Started this
I can see you holding on to the sunset place with the windows that went
From here to the bay
Was it the hills that I picked
Or the chills at the peaks
Or was it just another time we shared
I'm so sure I know it's cold and it reminds me of something

Lalalalalalalalalalalalalalalalalalalalalalalalalalalalalala (x3)

I'll always have you (x4)
****** Listen on
iTunes
******
You want a love that consumes you. You want passion and adventure, and even a little danger... I want you to get everything you're looking for. But for right now, I want you to forget that this happened. Can't have people knowing I'm in town yet. Goodnight, Elena.

Damon
Damon: You know what they are? Children. Like lighting a candle's going to make everything OK, or even saying a prayer. Or pretending Elena's not going to end up just like the rest of us murdering vampires. Stupid, delusional, exasperating little children. And I know what you're going to say: 'It makes them feel better, Damon.' So what? For how long? A minute, a day? What difference does it make? Because in the end, when you lose somebody, every candle, every prayer is not going to make up for the fact that the only thing you have left is hole in your life where that somebody that you cared about used to be. And a rock with a birthday carved into it that I'm pretty sure is wrong. So thanks, friend. Thanks for leaving me here to babysit. Because I should be long gone by now. I didn't get the girl, remember? I'm just stuck here fighting my brother and taking care of the kids. You owe me big.
Alaric: I miss you too, buddy.