Wednesdays 10:00 PM on ABC
Looking for a Place To Shine (feat. Clare Bowen)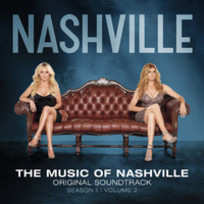 As Heard On:
I think I've lost my voice. I don't know who I am without it.

Rayna
Rayna: I had to make a trade.
Deacon: So you gave him us. You gave him what we had. What was private. What you had insisted for years was private. You just sold it to a magazine.
Rayna: It was the last thing I wanted to do.
Deacon: But you did, and I don't get it. And I don't know how you're living your life this way.