TV Fanatic Works Better with Prime Instant Video
40,000 other titles are available to watch now.
We're Not The Same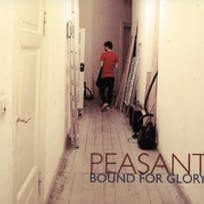 As Heard On:
Around the Web
Want more Private Practice?
Sign up for our daily newsletter and receive the latest tv news delivered to your inbox for free!
Charlotte: My mom always says God doesn't give with both hands. You're young, beautiful, brilliant. There has to be something you can't have.
Amelia: Some days I'd give that all up.
Charlotte: That's just the craving talking. The longer you go without a drink...
Amelia: I drank at your wedding. I thought it was ginger ale. I spit it out.
Charlotte: OK, since then?
Amelia: Nothing, but I can't stop thinking about it.
Charlotte: It was an accident. Don't let a slip turn into a fall. Get your butt to a meeting.
You are your past. Own it.

Violet