For You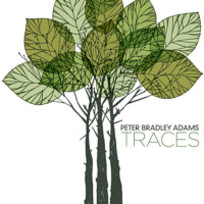 As Heard On:
For You Lyrics
If your wandering ever leads you
to a place where you dont know which road to choose
leave your worries behind
take the road that leads to mine
and I'll be waiting there for you
If your dreaming ever wakes you
and you find your dreaming wasn't true
wipe the sleep from your eyes
leave the nightmares behind
and I'll dream a better dream for you

If your fortune ever fails you
and you're down without a dime to see you through
there's still luck that you can find
you have a piece of mine
yeah, I'll make a wish for you
If your lover ever leaves you
and you find yourself with no one left to lose
you dont have to be alone
take the road that leads you home
and I'll be waiting there for you...
...I'll be waiting there for you
****** Listen on
iTunes
******
Alison: It's like you went to sleep one night and forgot who I am.
Aria: I know exactly who you are. A.
Alison: Stop saying that.
Aria: Why should I? You're A! You stole the game from Mona and then you killed her because she had proof.

You think the truth is this big shiny disco ball of purity then go ahead and try it. See what it gets you. Telling the truth to the wrong person at the wrong time is how I ended up where I did. Take it from me you're always better off with a really good lie.

Alison